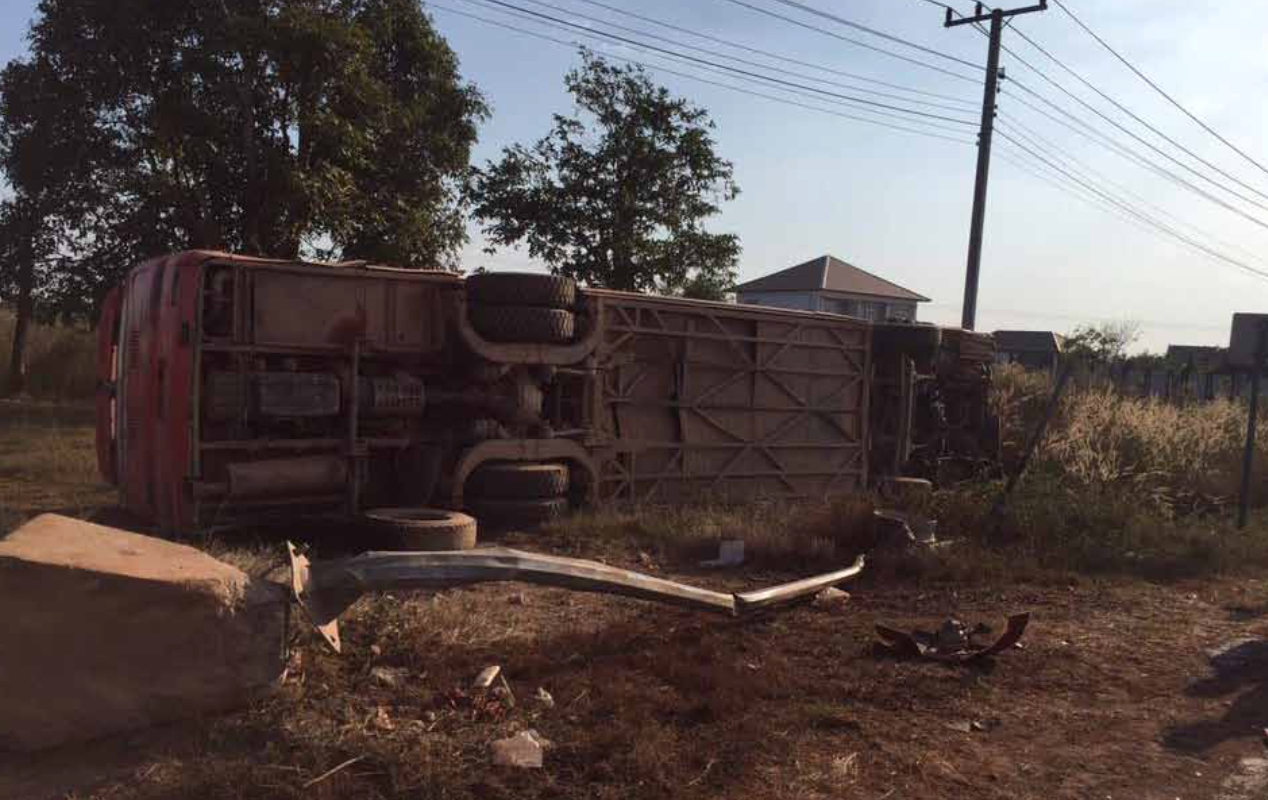 Over 50 people were killed in road accidents over two weeks around the country with many more sustaining injuries, according to the Traffic Police Department.
The Traffic Police Department from the Ministry of Public Security reported that from December 5-18 there were 245 road accidents involving more than 400 people with the damage bill hitting over 3 billion kip.
In those incidents, 55 people were killed, 61 were left in a critical condition, 153 were seriously injured and 163 were slightly injured.
In the collisions, 19 vehicles were written off, 203 vehicles sustained moderate damage and 205 vehicles sustained minor damage.
Most of the accidents occurred as a result of drunken driving and speeding with the majority taking place in the evening and at night.
The most serious accidents occurred last week. In one incident on Friday morning, one person was killed and three people sustained injuries after two motorbikes were involved in a collision in Nongda village, Sikhottabong district, Vientiane.
A motorcyclist was also killed in Salakham village, Hadxaifong district, Vientiane, when his bike collided with a pickup truck.
Another incident occurred in Nongbeuk village, Sikhottabong district, when a van lost control and ran into a house, injuring four people.
Another dramatic incident involved a bus losing control and overturning at Km 16 in Xaythany district resulted in seven people sustaining moderate injuries.
Source: Vientiane Times