Cambodian Prime Minister Hun Sen flew to Vientiane this morning to meet with Lao Prime Minister Thongloun Sisoulith and discuss the border dispute near Attapeu that caused panic earlier this week.
Talks are being held at the Prime Minister's Office, and a press conference is expected to be held to explain the outcome of discussions.
Prime Minister Thongloun Sisoulith has urged all news agencies to ensure they provide accurate representations of the border dispute, to ensure that the problem will be peaceably resolved.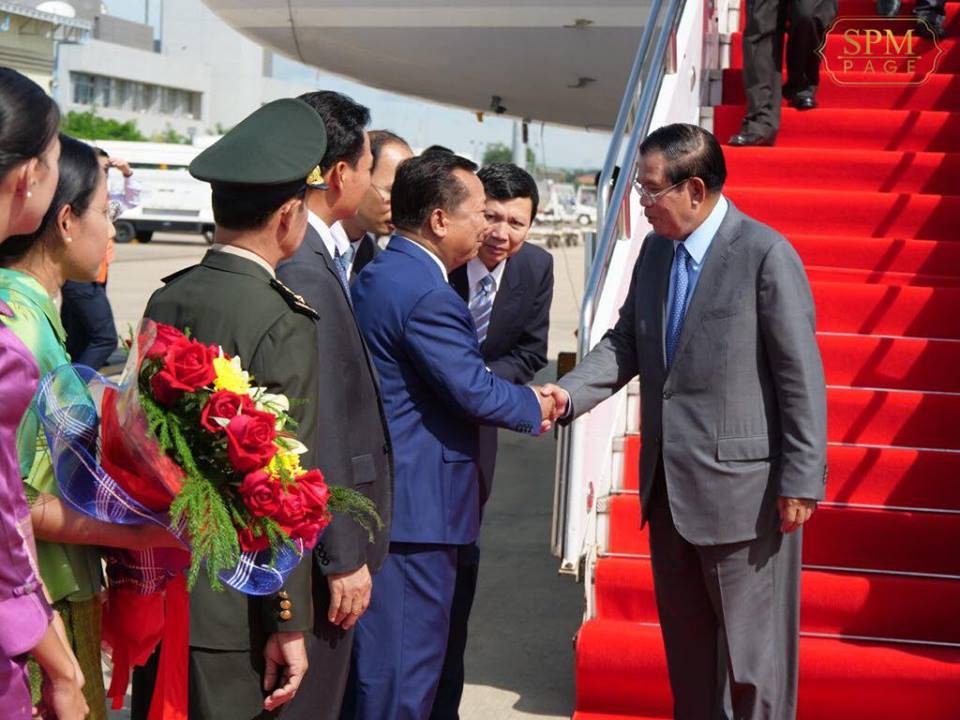 The border dispute has been brewing for some months, with each side making demands of the other. It came to a head yesterday afternoon as PM Hun Sen issued a warning to the Lao military to leave Cambodian territory.
It is believed that the Lao military were investigating Cambodian road and bridge construction that may have encroached on Lao territory.
Official demarcation between the two nations has not yet been fully completed, and tiffs over border locations have been common in the past.
While Hun Sen claimed to have sent a letter to the Lao Prime Minister on August 2, the Lao authorities said they had received no official warning or correspondence.
Nevertheless, both leaders are now peacefully settling the dispute in person.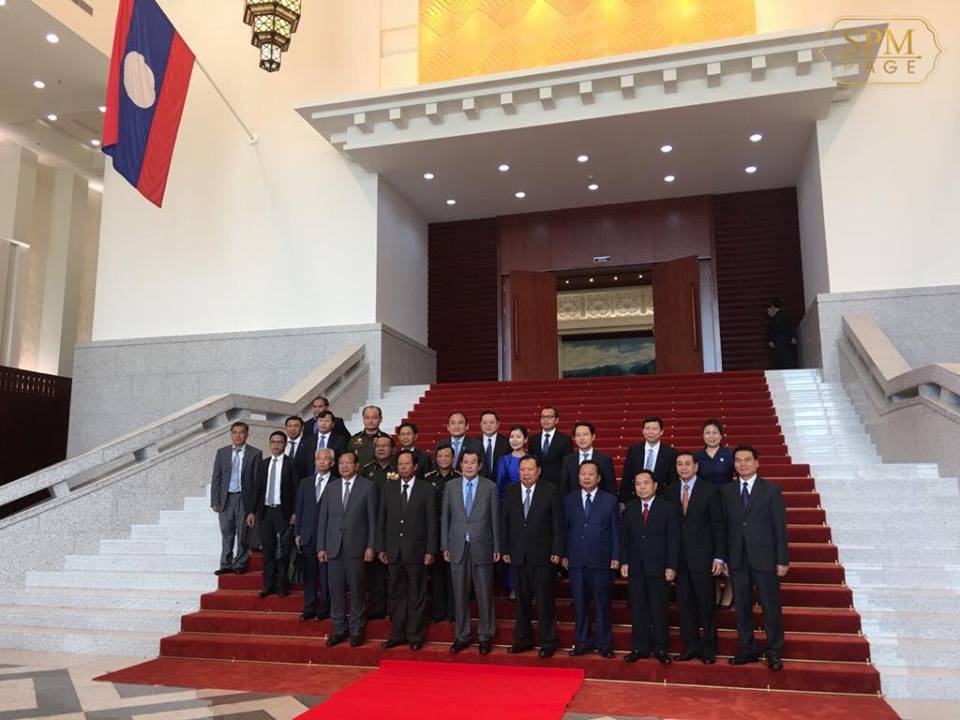 Photos: Hun Sen Official Facebook Page