Tag Archives:
Hun Sen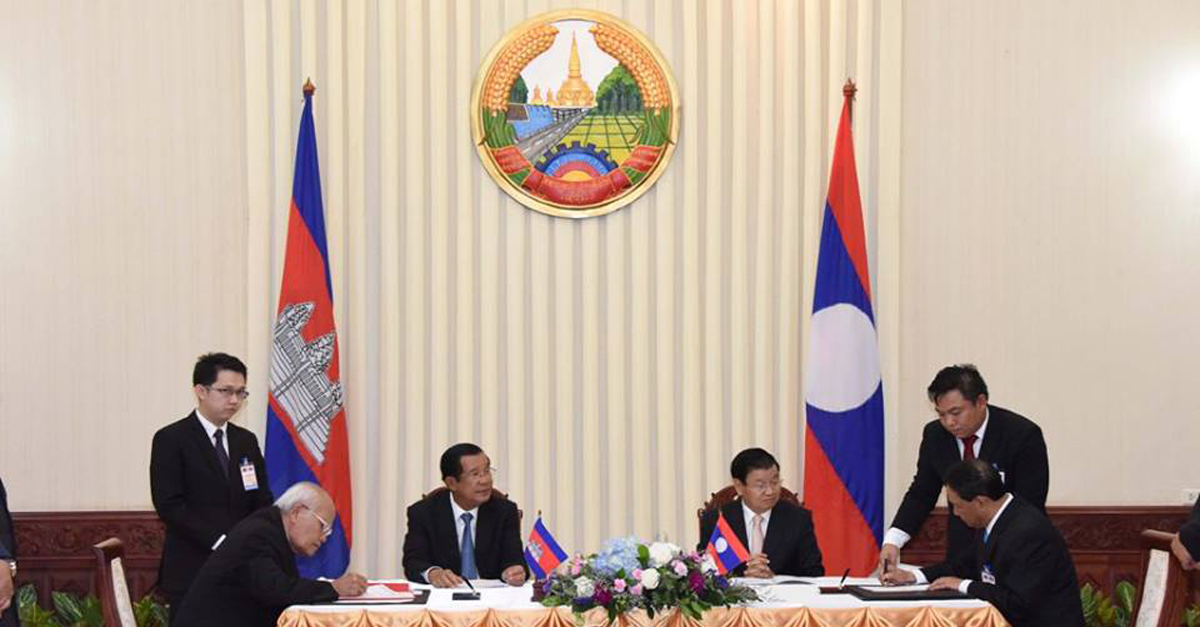 The governments of Laos and Cambodia have agreed in Vientiane to continue efforts to de-escalate tensions in a disputed border area.
The agreement was made during Cambodian Prime Minister Hun Sen's visit to Vientiane yesterday at the invitation of Lao Prime Minister Thongloun Sisoulith.
Thongloun said Laos highly valued the visit of Hun Sen and his delegation as a significant contribution to enhancing relationship and cooperation between the two countries in all areas.
The two prime ministers also presided over the signing ceremony of documents on education, cultural and art cooperation, among others.
During their meeting, both sides agreed to an ongoing prohibition on various activities in the disputed border areas with a view to future resolution.
At a press conference shortly after the bilateral talks, Thongloun said both sides reaffirmed their intention to enhance the long-standing friendly relations, cooperation and solidarity between the two countries in the spirit of mutual respect and interests.
The Lao and Cambodian leaders reiterated that Kengtomokhoy-Huaytangao area is an unresolved area where no military forces are expected to be present, no people are expected to live or do business.
The area must be patrolled together by both sides using land, water and arial (drone) means.
The latest visit follows ongoing discussions that have been held to reduce tensions in the long-running dispute that flared up in August 2017 after which Mr Hu. The pair have also met regularly at ASEAN meets including in this year's host, Singapore.
Official demarcation of the boundary between the two nations has not yet been fully completed since their liberation from colonial rule, and tiffs over border locations have been common in the past, the Laotian Times reported in 2017.
Photo: Lao Post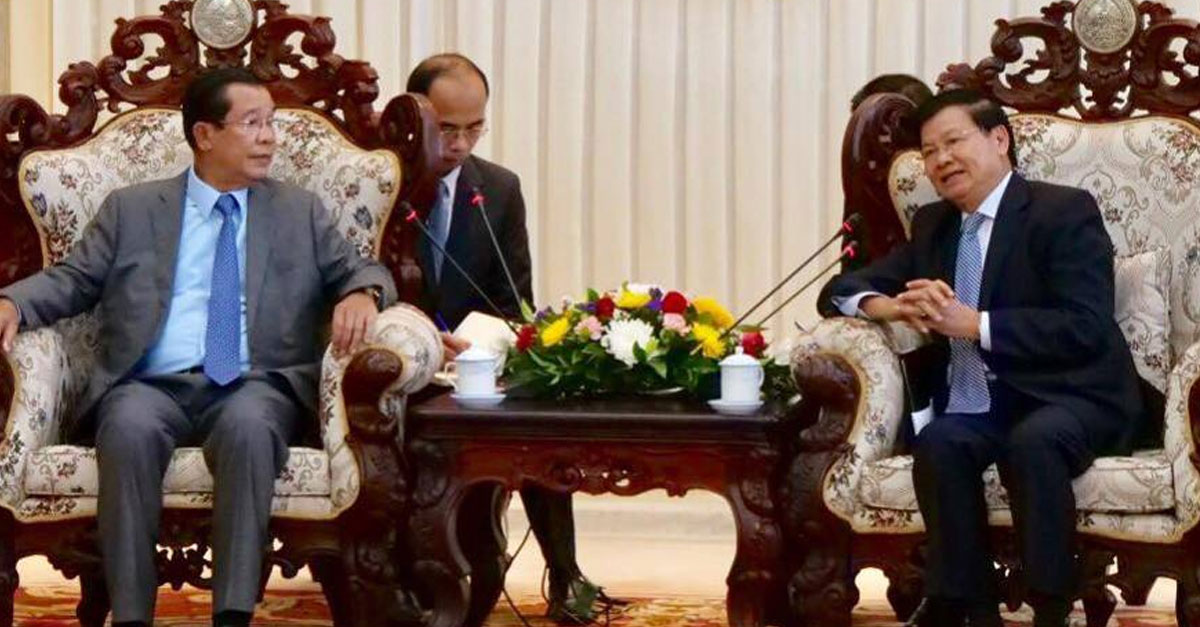 Cambodian Prime Minister Hun Sen flew to Vientiane this morning to meet with Lao Prime Minister Thongloun Sisoulith and discuss the border dispute near Attapeu that caused panic earlier this week.
Talks are being held at the Prime Minister's Office, and a press conference is expected to be held to explain the outcome of discussions.
Prime Minister Thongloun Sisoulith has urged all news agencies to ensure they provide accurate representations of the border dispute, to ensure that the problem will be peaceably resolved.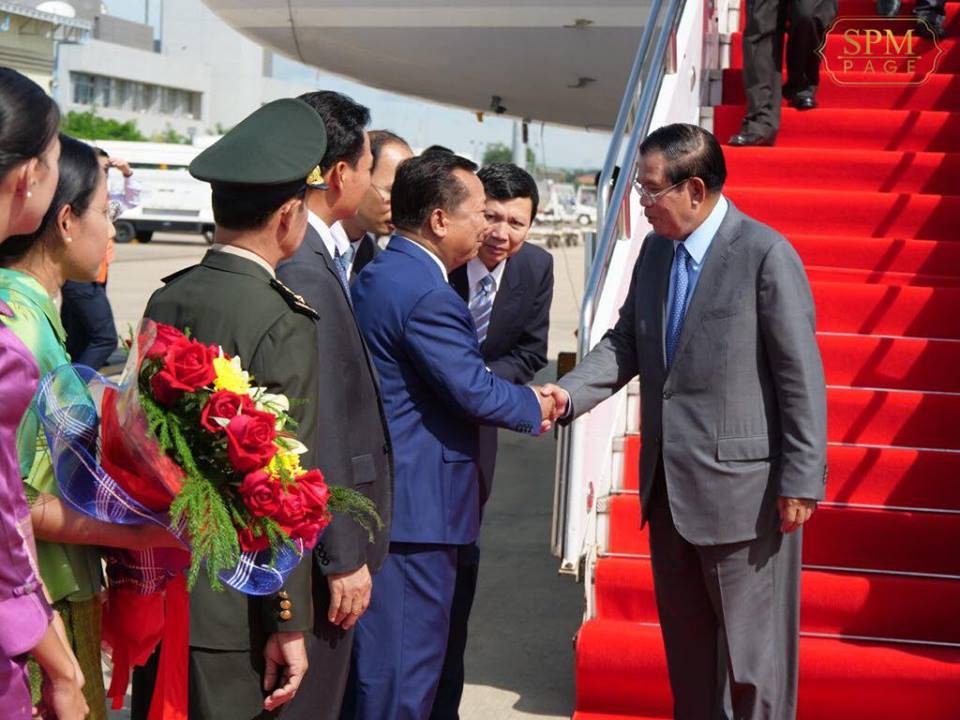 The border dispute has been brewing for some months, with each side making demands of the other. It came to a head yesterday afternoon as PM Hun Sen issued a warning to the Lao military to leave Cambodian territory.
It is believed that the Lao military were investigating Cambodian road and bridge construction that may have encroached on Lao territory.
Official demarcation between the two nations has not yet been fully completed, and tiffs over border locations have been common in the past.
While Hun Sen claimed to have sent a letter to the Lao Prime Minister on August 2, the Lao authorities said they had received no official warning or correspondence.
Nevertheless, both leaders are now peacefully settling the dispute in person.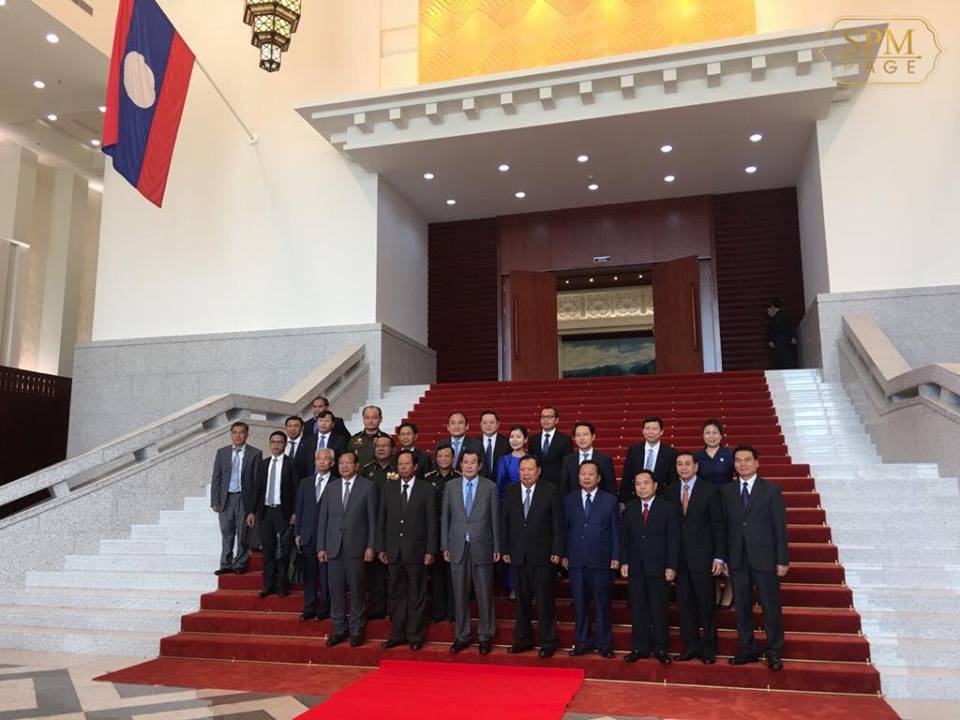 Photos: Hun Sen Official Facebook Page