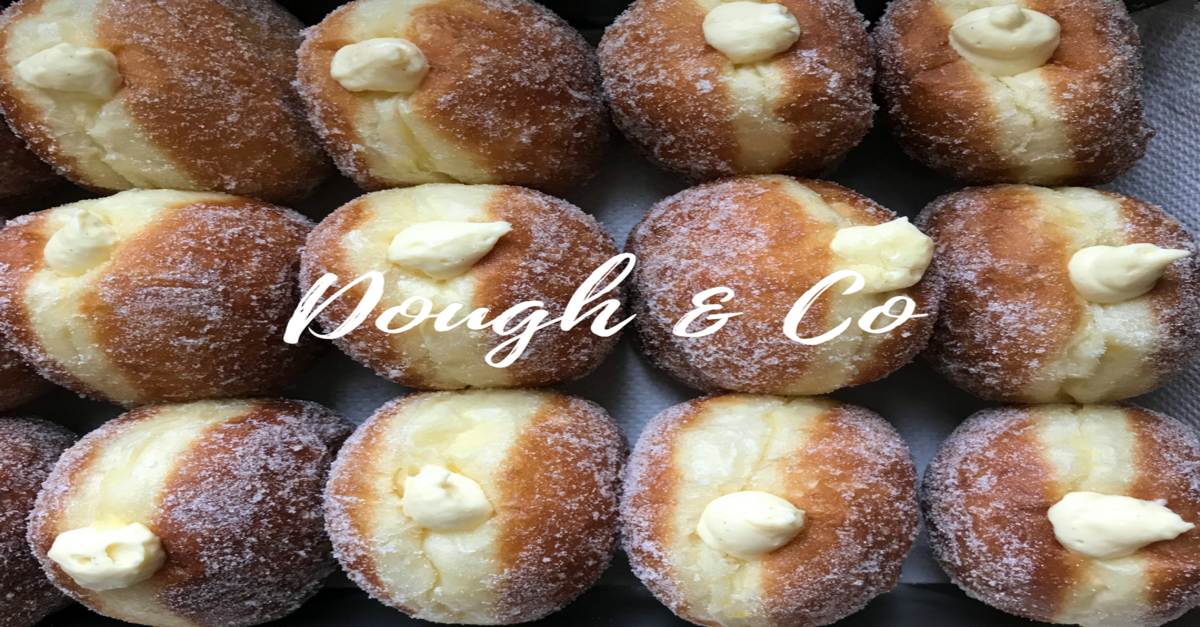 Hey guys! It's Fri-YAY and what's the best way to finish off the week? Ordering yourself and the people you love (or just like a regular amount) a box of donuts filled with deliciousness from Dough & Co, obviously!
We had the chance to try the new speciality bakery and we gotta say, we're glad they're here! Dough & Co offers three divine flavors including Balinese fresh vanilla, Lao fresh coffee and chocolate cinnamon. Though we wished there were more flavors to choose from, what they lack in variety, they definitely make up for in flavor. The donut itself has a fluffy, chewy texture that comes off airy, while the inside of the donut is pumped with a generous portion of filling that isn't too sweet.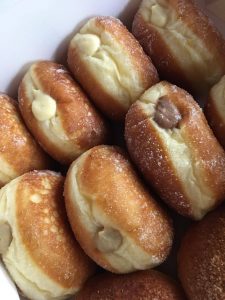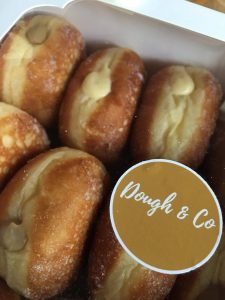 With techniques and recipes hailing from the UK, Dough & Co has upped the donut game in Vientiane. Though all of the donuts at Dough & Co are produced with high-quality imported ingredients such as real butter, fresh milk and fresh vanilla, the bakers at Dough & Co proudly use Lao coffee in their fillings and are in the process of creating more fillings using local ingredients such as vegetables and herbs.
Though the donut shop does not currently have an actual storefront, their response time to orders via phone, email or Facebook messenger is prompt accompanied by a very reliable delivery service. Dough & Co anticipates on opening a cafe early 2018.
However, if you need your donut fix sooner, Dough & Co will have a booth set up (stall 306) tomorrow Saturday, Nov. 11 at the annual WIG Bazaar at the National University of Laos Faculty of Engineering, Sokpaluang Road from 10am to 5pm where they will introduce a new speciality flavor.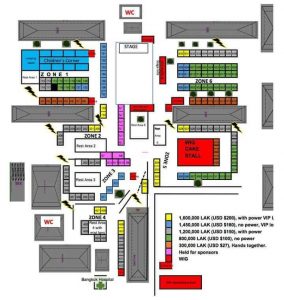 Order online with a minimum order a half dozen (6) and a dozen (12) for next day co
llect and delivery.

Delivery in Vientiane city area for 15,000 kip and free delivery for 2 dozen (24) donuts or more.
For more info please contact Dough & Co directly at Email: info.doughandco@gmail.com, Facebook: doughandcolaos Phone: 020 288 8909