Thai border police have seized a shipment of smuggled snakes bound for Laos.
Police noticed a suspicious vehicle near the border area in Bueng Kan Province, which borders Paksan District, Bolikhamxay Province of Laos last week. Upon inspection, hundreds of protected snake species' were found inside.
1,362 kilograms of live snakes were seized, including 209 cobras and 162 long tail rat snakes.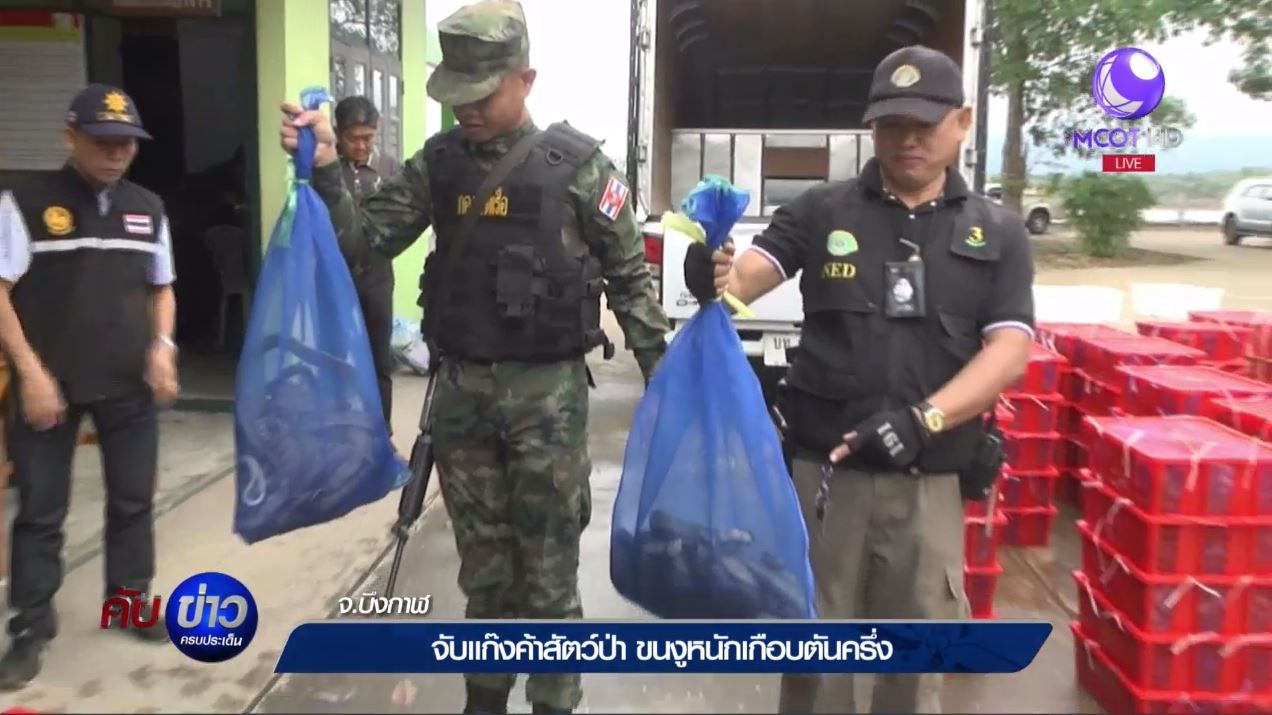 Suspects told the police that they had been hired for 10,000 baht to drive the cargo north into Laos.
Police estimate the value of the 1,684 snakes seized to be approximately 500,000 baht.
The suspects, who have yet to be named, were detained at the Pakkat District police station and charged with illegal possession and trafficking of protected wildlife.
It is unclear if Laos was to be the snakes' final destination, or if the country were to be used as a transit location, with the snakes bound for bordering countries Vietnam or China.