A fire broke out at the Vientiane Capital's KM 32 landfill site last Sunday, spreading rapidly and releasing toxic fumes into the atmosphere.
A call was received by Vientiane Rescue (1623), who arrived at the scene but were unable to extinguish the fire, which had already begun to spread.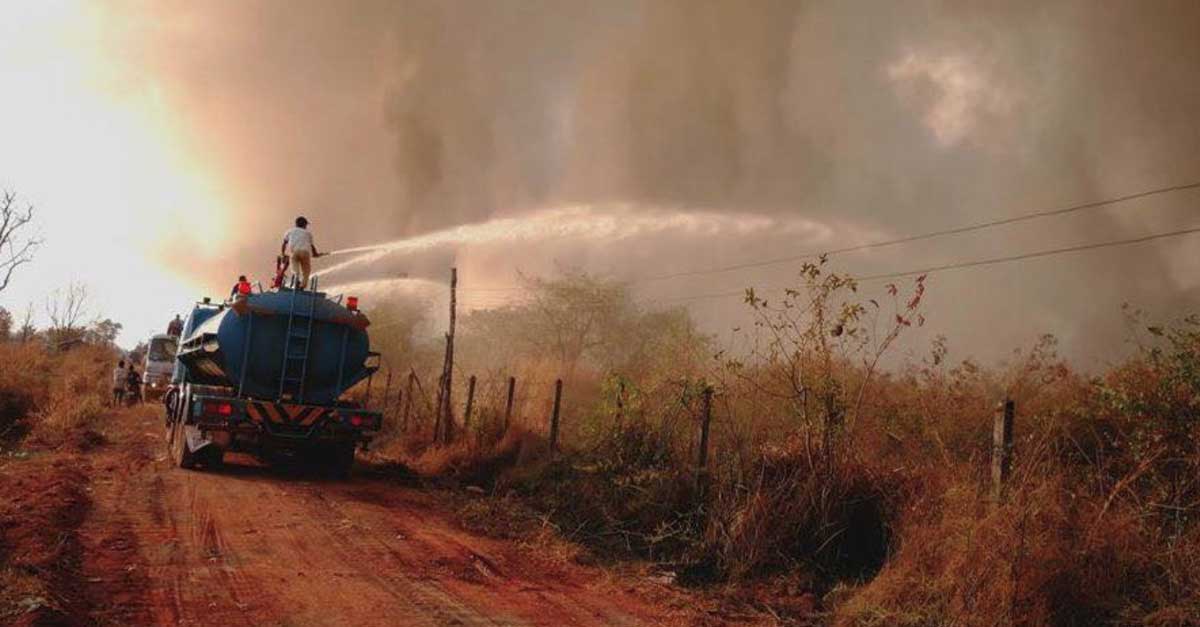 Firefighters from the Vientiane Capital Fire Brigade made their way to the scene, however despite their efforts they were unable to put out the fire.
The fire was still raging yesterday, with hot weather and gusts of wind fanning the flames.
The landfill site is filled with a range of flammable materials, and the team of firefighters and volunteers dispatched there have had a difficult time fighting the blaze.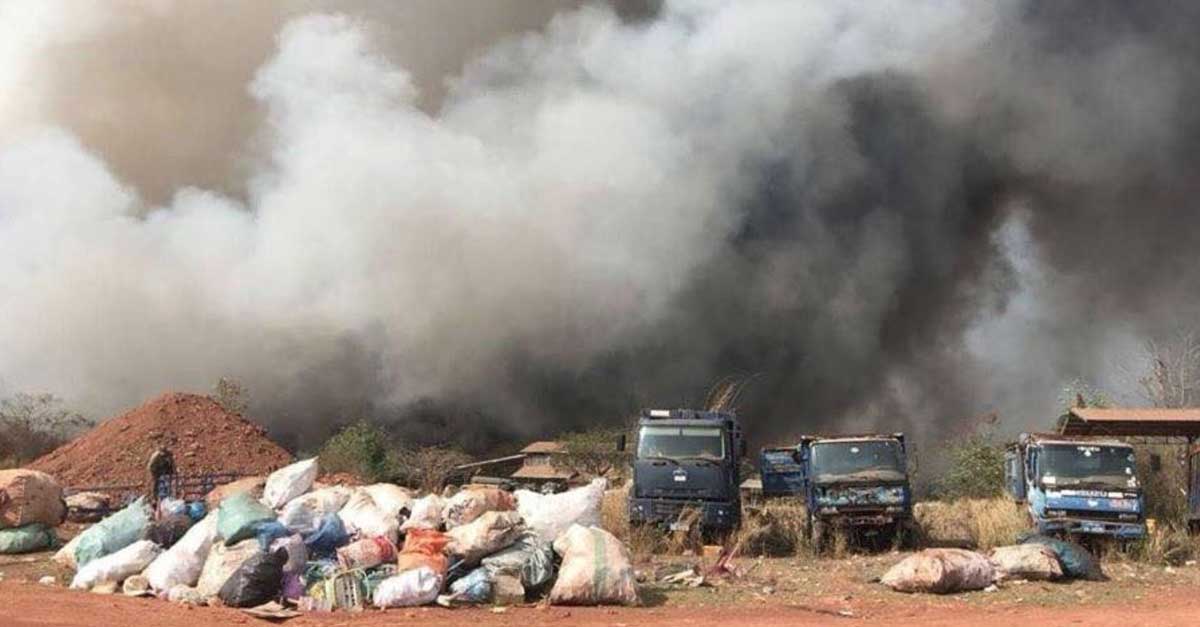 The government department responsible for the landfill site has called on residents living in the general area, or those passing through, to wear face masks as protection against toxic fumes caused by the fire, which could be dangerous to health.
The cause of the fire remains under investigation.
Photos: Vientiane Rescue