Plans for a massive Chinese development project around the famed Khonephapheng waterfall in Champasack Province are moving forward, as talks between provincial authorities and a Chinese investment firm continue.
The results of a study on the potential of a Khonephapheng Special Economic Zone (SEZ), as it will be known, were presented to the Ministry of Planning and Investment in January this year. The company which undertook the study, Guandong Yellow River Industrial Group, has said it would invest US$ 10 billion into the project.
The company says they will construct hotels and restaurants, a shopping center, and other peripheral tourism businesses.
Plans presented to the government included a building constructed in the shape of the khaen, a famed Lao mouth organ that has been listed by UNESCO as part of world heritage.
Another plan showed a building constructed to mimic a tip khao, or sticky rice container, which is another iconic piece of Lao cultural hertitage.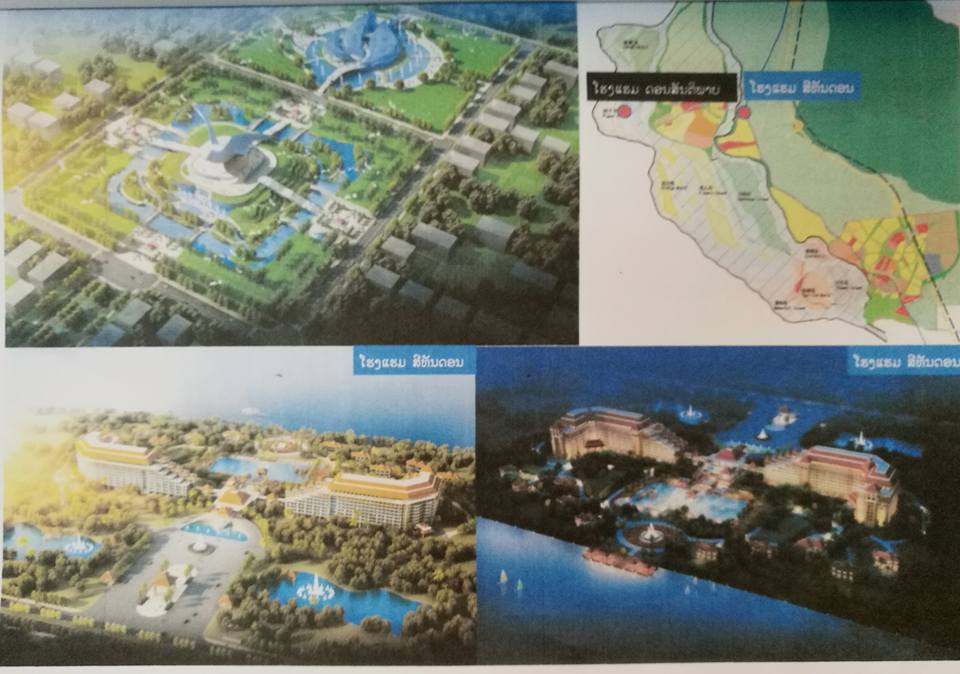 The project has been approved by provincial authorities, who are interested in the project, and who said they would allocate over 7,000 hectares of land for the company.
Local authorities believe the project will help to improve the livelihoods of local people, and would boost tourism in the region. Villagers displaced by the project would need to be relocated, however, and would be provided with new residences and employment, which could be provided by the project.
The first phase of the project, which would run from 2018 to 2025, would see installation of infrastructure including roads, water systems and drainage. The second phase would include an airport to facilitate the expected number of tourists and business people.
The findings of the study and the project proposal have yet to be presented to the National Assembly, who will have the final say on its approval.
Source: Vientiane Times Lao Post