Champa Meuanglao Magazine, together with Lao Airlines, is calling on photographers of all backgrounds and experience levels to enter their best single images of their favorite place in Laos for a chance to win free flights with Lao Airlines.
In line with the Visit Laos Year 2018 initiative, Champa Meuanglao magazine has launched the My Favorite Place photo competition with the hope of inspiring local and foreign photographers, both amateur and professional, to visit the beautiful country of Laos and submit a photo of their favorite place.
Submissions are to be judged by a panel including professional photographers, members of the Champa Meuanglao editorial team, and representative of Lao Airlines.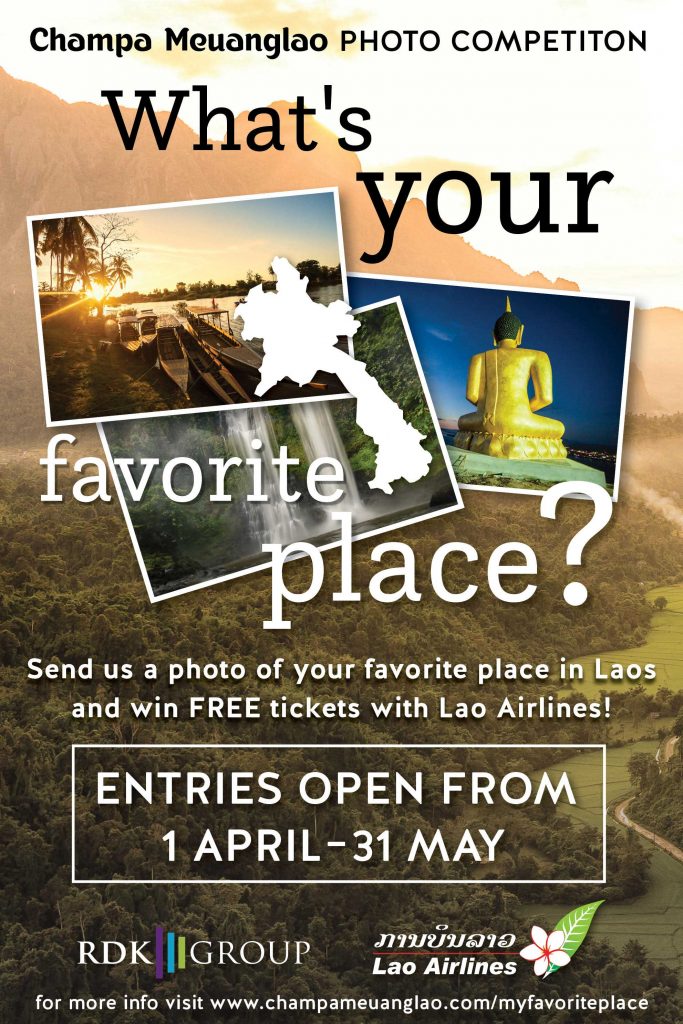 Entries for the My Favorite Place photo competition are open from 1 April to 31 May, 2018.
Winning photographs will be displayed over a two-page spread titled "My Favorite Place" in upcoming issues of Champa Meuanglao magazine, the official inflight magazine of Lao Airlines, and an exhibition of winning entries will be held at Kualao Restaurant, in Vientiane Capital.
Prizes include flights to Hanoi, Chiang Mai, and Luang Prabang.
For more information, contestants are advised to visit www.champameuanglao.com/myfavoriteplace or contact Champa Meuanglao magazine on +856 20 55731717.