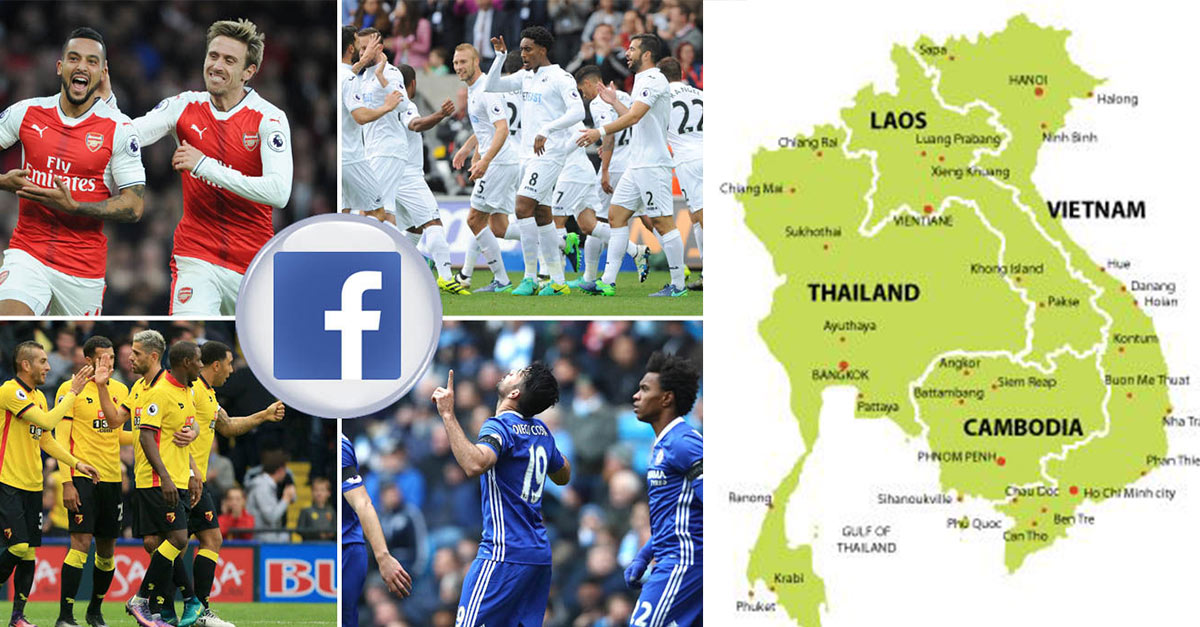 Tech giant Facebook has agreed to a £200 million (US$265 million) deal to exclusively broadcast every single Premier League match in Thailand, Vietnam, Cambodia and Laos starting next year in 2019.
It represents a major breakthrough for the Facebook after they beat out the competition from television networks BeIn Sports and Fox Sports Asia in the auction for broadcast rights to the four Asian countries.
The deal will commence at the beginning of the 2019-20 season and run until 2022 and means Facebook will livestream all 380 Premier League matches in those countries.
The deal represents a slight shift away from the traditional television networks towards online streaming after Amazon gained the rights last month to show 20 live Premier League matches per season from 2019-20.
For Facebook, its new Premier League deal is a chance for it to demonstrate that it is serious about long form video, something it's been trying to do for a while with its Facebook Watch platform.
It is believed the Premier League has also held discussions with YouTube and Netflix over rights deals in other parts of the world as the financial clout of streaming services grows ever stronger.
Source: Daily Mail, Evening Standard