Several foreign countries have begun offering assistance to Laos following the collapse of the Xe-Pian Dam in Attapeu Province on Monday.
The event has been officially classified as a national disaster, with Lao government and military personnel being deployed to the site.
The plight of affected villagers, desperate, hungry and homeless, has deeply affected the people of Laos, and large sums have already been mobilized domestically. Community drives to raise funds and collect donations of food, clothing, blankets, and sanitary products have been set up across the nation, with desperately needed items beginning to make their way down south.
State commercial bank BCEL has utilized its BCEL One Heart crowdfunding initiative to help consolidate fundraising at the national effort, with donations to date reaching 2.9 billion kip.
Meanwhile, donations from foreign countries are now beginning to flow in.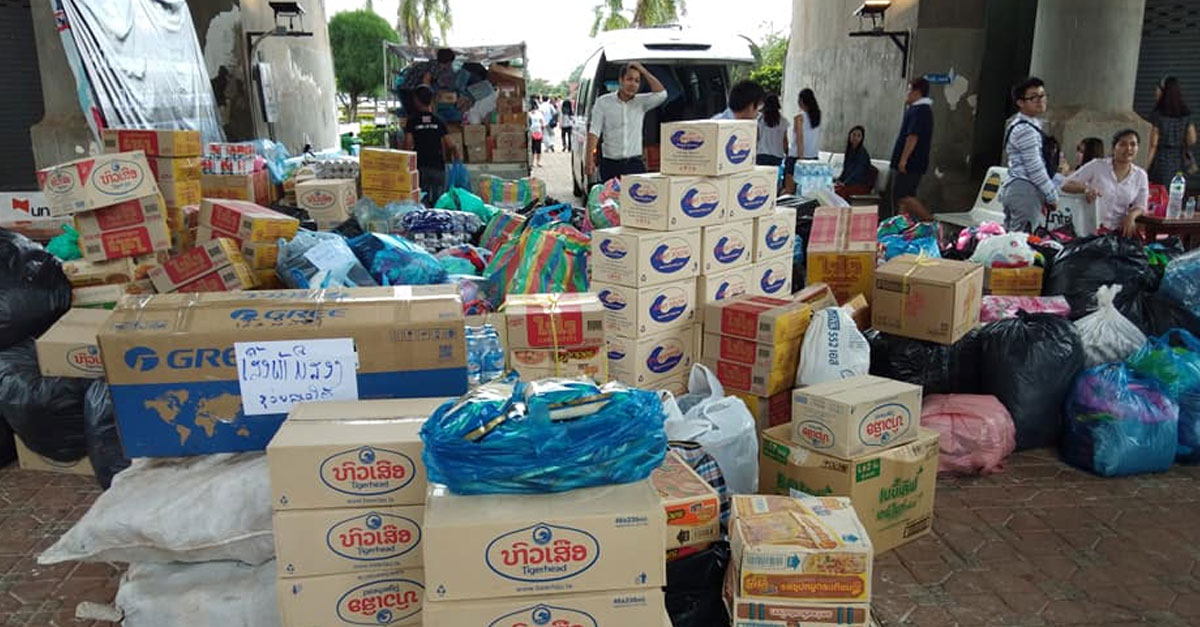 Countries that have provided support to Laos:
The Republic of Korea has sent a team of rescuers, helicopters and boats to assist in rescue efforts.
The King of Thailand, Maha Vajiralongkorn, personally donated 1 million baht as well as emergency equipment, supplies and medication. Thai Prime Minister Prayut Chan-o-cha also pledged five million baht on behalf of the Thai government.
The Japanese government has donated equipment and supplies through its aid agency, JICA, while the Republic of Singapore has donated 100,000 USD.
China has responded to the crisis by sending a team of over 100 rescue personnel.
Vietnam has also pledged its support and is expected to send materials via the border at Phu Keua.
Source: South China Morning Post, Xinhua, Lao Post