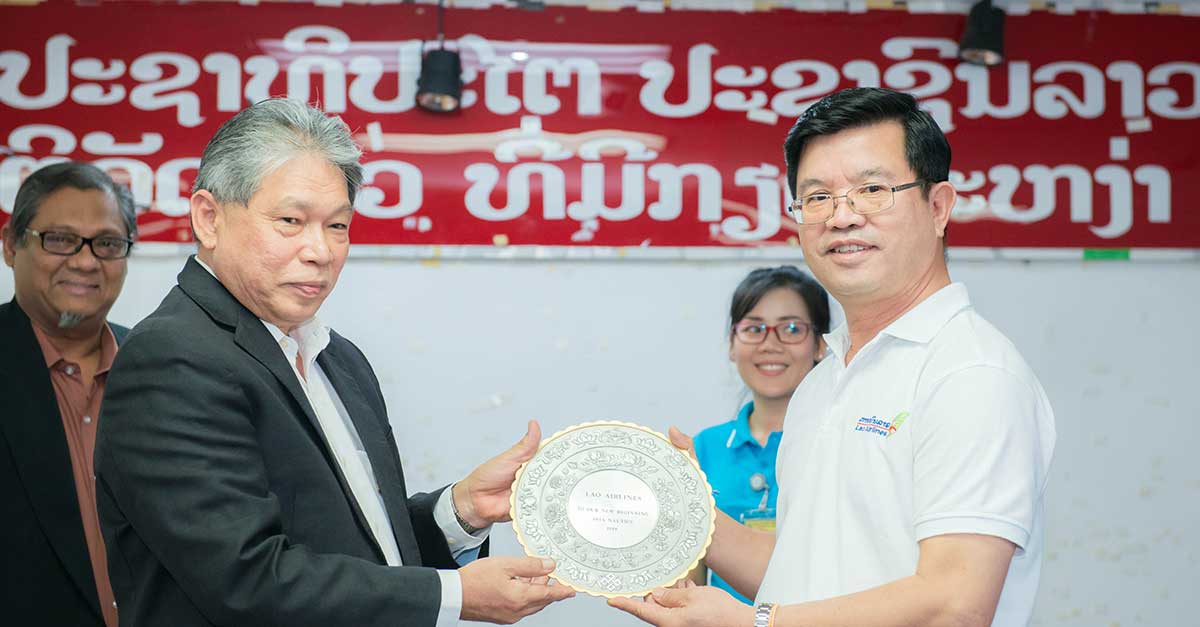 A signing ceremony was held yesterday at the Lao Airlines headquarters in Wattay between Mr Bounma Chanthavongsa, President of Lao Airlines, and Captain Ritzerwan Rashid, Executive Director of Avia Nautics.
Captain Rashid's company will act as consultant for Lao Airlines in extending the Enhanced IATA Operational Safety Audit Program (E-IOSA), an internationally recognized and accepted evaluation system designed to assess the operational management and control systems of an airline.
Lao Airlines maintains strict air safety standards, ensuring the highest levels for each aircraft and guaranteeing passenger safety.
The airline has continually achieved the IATA International Air Transport Association (IATA) global safety and security standards every year since 2015.