Vientiane residents have taken to social media in protest of the felling of a number of trees along the capital's riverside, purportedly to make room for construction of a new hotel.
The 200-year old Banyan trees have been a mainstay of the area as long as villagers can remember, providing shade from the hot sun and serving as a resting place for birds and other fauna. The trees, some 30m tall, had long been respected in the village, holding particular spiritual importance.
They have also been appreciated by tourists.
According to an article published in the Lao Post last month, local people brought the issue before the Khounta Tha village authorities in hopes of saving the much-loved trees.
An agreement was reached with the project owner and its construction contractor not to cut down the trees, with the company agreeing merely to trim the trees into a "more manageable state."
Despite an order issued by the Sikihottabong District authorities, however, the construction company in question continued to cut the trees, little by little, before finally demolishing them altogether.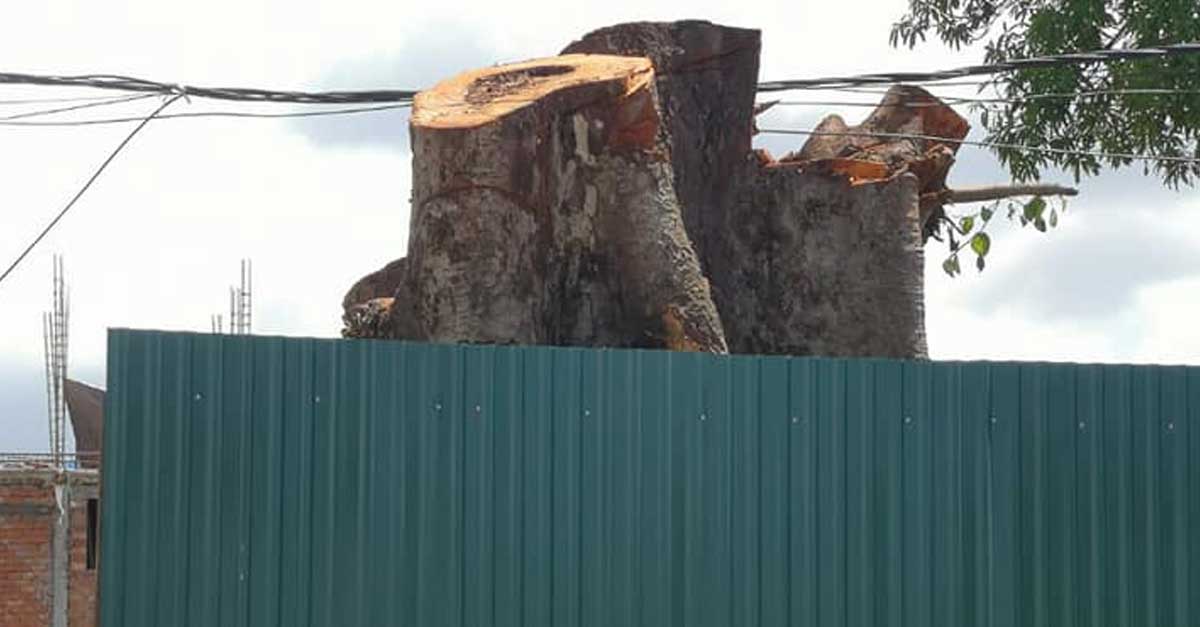 Cutting Trees In Conflict with Urban Planning Objectives
Several years ago, Vientiane Capital authorities announced plans to develop the city in line with six objectives, or "hok sor,"  which included development to include security, cleanliness, green space, lighting, overall attractiveness, and modernization. A large focus was placed upon the "greening" of Vientiane at the time, with Lao Brewery Co even donating 1.4 billion kip to the city for the renovation of parks and gardens.
Many concerned residents have cited this "hok sor" development plan when protesting the plight of the Banyan trees, saying that the demolition of these trees is in direct conflict with the supposed plan for a greener Vientiane capital.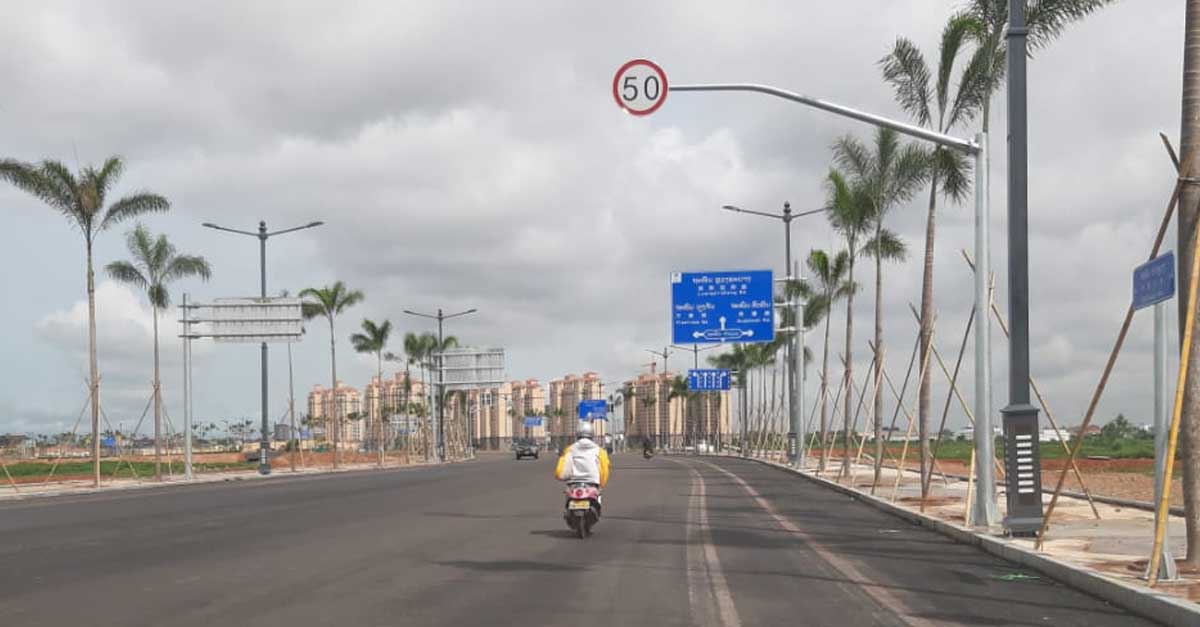 Conversely, a new Chinese road construction project through the That Luang Marsh Special Economic Zone has come close to completion and includes tree-lined pavements and state-of-the-art lighting, in line with the development plan for Vientiane Capital.