Turkey's ambassador to Laos has indicated he is hopeful relations between Turkey and Laos can be further strengthened amid his country's new Asia-focused foreign policy.
Speaking to Anadolu Agency on 11 August, Ahmet Idem Akay said the trade volume between the two countries increased from USD 6 million in 2017 to USD 15 million in 2018.
"It was a good start, and there is potential too," Akay added.
He also said about 700-800 Turkish citizens are visiting Laos every year and around 50-100 Lao people are coming to Turkey.
The increase in trade volume between the two countries demonstrates the importance of the establishment of the Embassy in Vientiane, which was opened in December 2017, he added.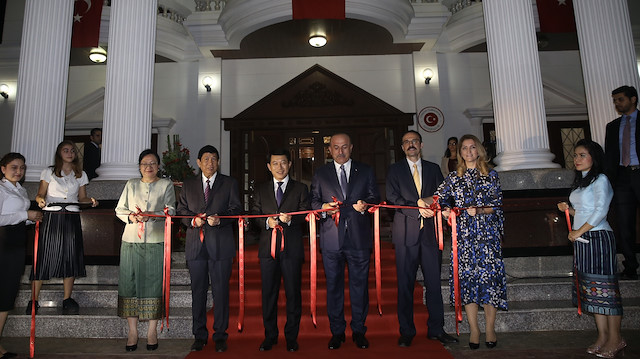 Turkey established diplomatic relations with Laos in 1958. According to Turkey's Ministry of Foreign Affairs, 11 Lao citizens are registered to be resident in Turkey while 20 Turkish citizens reside in Laos.
Turkey's move comes amid its efforts to push for the country's new Asia-focused diplomacy dubbed "Asia Anew".
The policy is aimed to improve ties with Asian countries in different regions that would include cooperation in education, the defense industry, investments, trade, technology, culture and political dialogue.
In particular, Turkey has been strengthening its ties with the ASEAN member nations.
The country applied to become a sectoral dialogue partner for ASEAN in 2015, and was later accepted in 2017.
The country currently has diplomatic representation in all member countries of ASEAN.