The southern region of Laos been devastated by severe floods after two consecutive tropical storms hit the region.

Affected areas include Champasack, Salavanh, Sekong, Attapeu, and Savannakhet provinces. Residents of these regions are have been completely devastated and are desperately trying to defend their homes, livestock, and crops.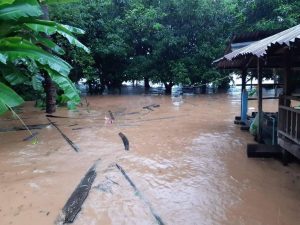 Flooding in Salavanh Province has inundated 75 of the 124 villages in the province. 41 villages have lost contact with authorities and are completely out of reach.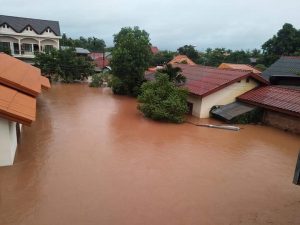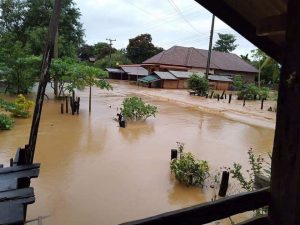 The province is now in urgent need of assistance from the local, national and international community; especially with regard to food, clean water, clothing, and boats or flotation devices to assist in the evacuation of residents trapped in flooded homes.
Salavanh province is currently seeking donations, which can be made by contacting Teung Jommany, Governor of Salavanh, at 020 55556737 or Dr. Phannavanh, Chief of Cabinet Office, at 020 98726601.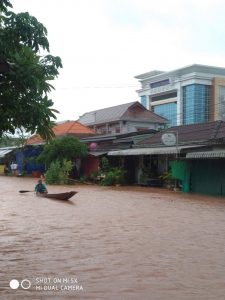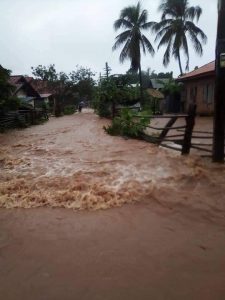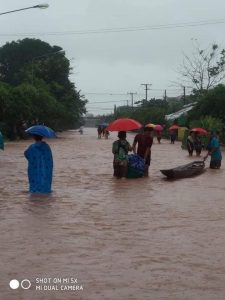 The northern provinces of Laos were hit by floods and landslides in late July, with villages in Nan District, Luang Prabang heavily flooded after the Nan River burst its banks.
Flash floods and landslides swept away at least seven people in Houaphanh Province in the wake of Tropical Storm Wipha.
Meanwhile, South Korean President Moon is due to arrive in Laos tomorrow for a landmark two-day visit, and it is anticipated that he may pledge some assistance.