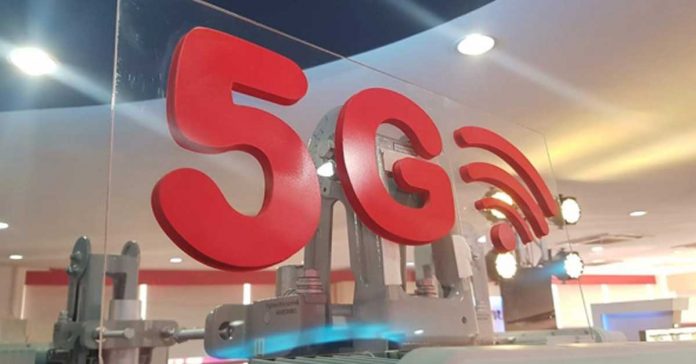 Laos is gearing up to roll out a 5G network, with the country's two leading telecom operators, Lao Telecom and Unitel, testing or planning to test such technology prior to commencing operations.

5G is the new fifth-generation cellular network technology, which is said to offer speeds 100 times faster than 4G. It is primarily used for smartphones and other similar devices. 5G is also expected to support new applications like remote medical procedures and autonomous driving.
Lao Telecom
State-owned Lao Telecom announced on October 8 that it began trialing its 5G system, becoming the first player in Laos to do so.
"This test of 5G technology is a significant step for the company, as well as users, who are keen to upgrade and be on a par with international standards," said the company's Deputy General Director, Mr Souphon Chanthavixay, as quoted by Vientiane Times.
Lao Telecom is the first integrated telecommunications provider in Laos. Since 1996, the company has offered wire-line and wireless services to 3.5 million people across the country.
In 2011, the company officially launched 4G network, becoming the first company to provide the system in the country and the second nation to do so in Southeast Asia.
The company also began operating 4.5G services in Vientiane at the beginning of 2017 and then expanded services to the provinces.
Unitel
Vietnam's Viettel has also announced that it will test its 5G broadcast in Laos in the fourth quarter through its Laos subsidiary, Unitel.
Unitel has been active in Laos for 13 years and is now the biggest network operator in the country with over 3 million subscribers, which accounts for 56 percent of the country's telecom market, the company said in a statement on October 8.
Viettel tested its 5G network in Cambodia and Myanmar in July and August, respectively, through its local subsidiaries.
Government's effort
The Lao government has beefed up its efforts to speed up the introduction of 5G technology, with a view that technology is an important tool to drive socio-economic development and integrate with regional and international standards.
The Department of Radio Frequency under the Ministry of Post and Telecommunications, for instance, held discussions in May regarding frequency policy, network equipment and terminal equipment needs for the service.
At that time, Director General of the department, Mr Xayluxa Insisiengmay, said one of the key factors in determining whether Laos would develop a 5G network was market demand, and the ministry would be ready to support its provision if the market demands the service.
He added that the ministry was also considering the potential benefits of 5G for the education, health and agriculture sectors.
Several of ASEAN countries, including Vietnam and Thailand, have begun unofficial provision of 5G services in big cities. Thailand, for example, expects the full commercial operation of 5G services to begin next year, while Vietnam also plans to launch such service commercially next year.