Kualao Restaurant, recognized as one of the country's most popular authentic Lao food restaurants, celebrates its 25th anniversary in business by launching two fully renovated function rooms on the 2nd floor of the restaurant side compound, with a new and modern look.
"It has been a decade since we've last made major renovations to the function halls. We felt it was time that Kualao's physical infrastructure be commensurate with the quality of its food," says Dalaphone Pholsena, the second-generation owner of the beloved restaurant.
The Kinnaly Room, which is the larger of the two rooms, can accommodate up to 300 persons. It has often been used for small-sized weddings, cocktail receptions, gala dinners, and luncheons.
The smaller function room is frequently utilized by organizers to host signing ceremonies, small conferences, lectures, and training workshops.
Both rooms received a full makeover, featuring new ceilings, flooring, curtains and lighting and other electrical works. Each function room is now equipped with a brand new sound system, LCD screens, a projector, and hi-speed wifi internet routers.
"I love the new look and feel of the place. We celebrated the one year anniversary of our inflight magazine, Champa Meuanglao, in the Kinnaly room. You get to enjoy the local authentic cuisine in a modern setting and we really appreciated how Kualao specially designed an exquisite finger food menu just for our occasion," says Cameron Darke, Senior Partner of RDK Group.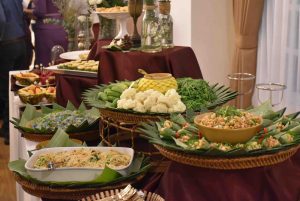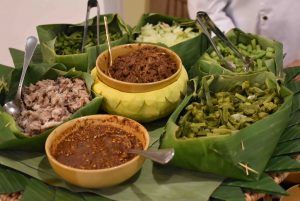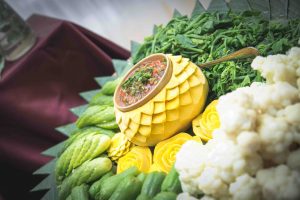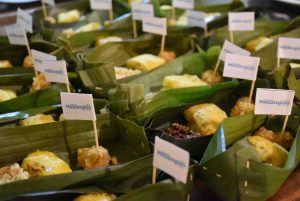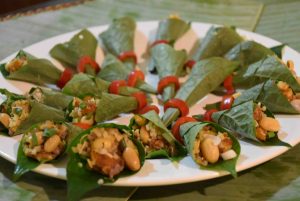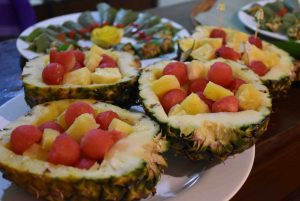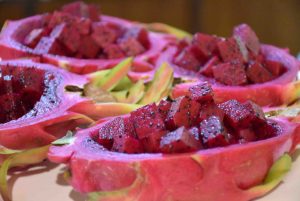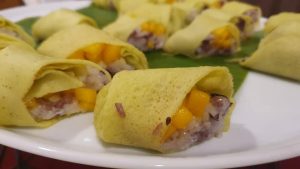 Mrs. Pholsena believes that the newly refurbished dining halls are ready to serve guests from around the world as the country prepares new avenues to welcome more tourists and play host to international meetings and conferences.
"As Laos is moving fast and is constantly evolving, we need to keep up with the times and meet our guests' new expectations in terms of product delivery and facilities."
"That's why we had completely revamped our two function rooms to offer our guests new environments, all the while cherishing what has made Kualao so successful all these years, our high-quality Lao food and our family-friendly approach to serving all our guests," says Pholsena.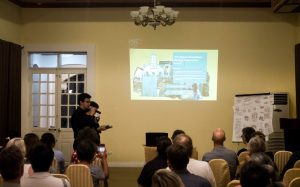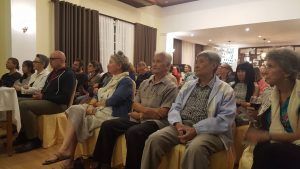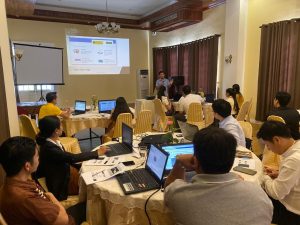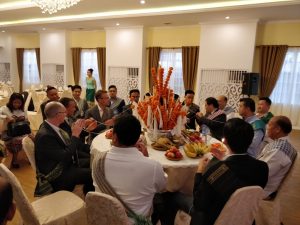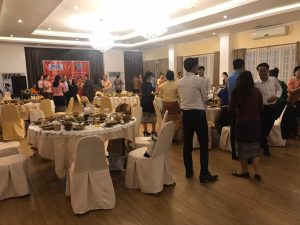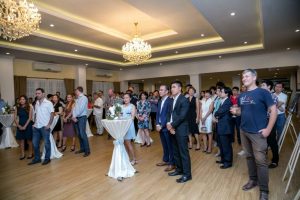 2019 saw Kualao reach its 25th birthday. The restaurant has served thousands of authentic Lao dishes to locals and tourists and welcomed dozens of foreign dignitaries and celebrities. It has helped to organize countless authentic Baci Soukwan ceremonies, where guests are welcomed or bid farewell to in traditional Lao fashion.
Kualao now offers a complete package for all Lao authentic food lovers, from dining in the French colonial restaurant atmosphere to organizing events in any of its two redesigned halls.
About Kualao
Established in 1994, Kualao is Vientiane's most popular, upscale authentic Lao food restaurant, where both local and visiting diners bask in an ambience that flawlessly reincarnates the romantic and sophisticated atmosphere of early colonial French Indochina. Kualao is discreetly, and conveniently, nestled on the corner of the city's landmark That Dam Intersection, which is known for the famous 'Black Shrine' stupa that sits at the center of the nearby roundabout. For more details, please visit the official website.
For general inquiries, please send an email to contact@kualaorestaurant.com. For reservations, please send an email to reservation@kualaorestaurant.com.
Tel: +85621214813
Fax: +85621215777
Mob. :+8562055999456 (available on WhatsApp)