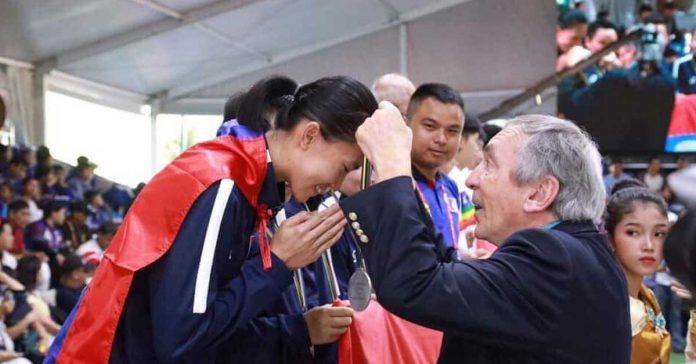 Despite winning a silver trophy at the World Petanque Championships in Cambodia, athletes from Laos have come home hurt by the actions of the President of the International Petanque Federation.

Ms. Bolivak Thepphakan took her team to second place in the Women's World Championships, earning a medal for herself in the women's shooting event, and a trophy for the Lao team.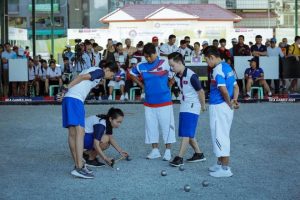 Celebrations were stifled, however, by a bizarre incident in which the trophy for the Lao team was not presented directly to Ms. Bolivak, but instead left on the floor at her feet, mystifying and upsetting both the athletes and the audience.
Her teammates each had medals presented to them personally.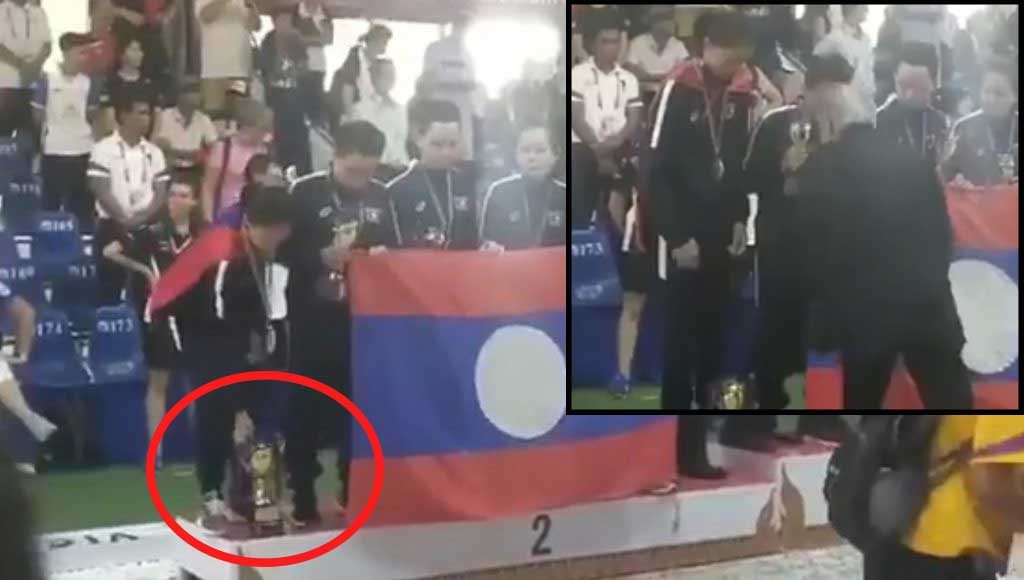 The actions of Claude Azema, President of the International Federation of Petanque, have drawn the ire of the Lao team, and also the Lao population, who felt cheated of their victory.
The Lao population has taken to social media, outraged by the incident.
According to a report in the Lao Post, the Present of the Lao Petanque Federation, Mr. Khamla Vinlaythong, has stated that the matter would be handled by the Lao Ministry of Education and Sports, and it is expected that a complaint will be filed to the Federation Internationale de Petanque (International Petanque Federation, in English) regarding the actions of Mr. Azema.