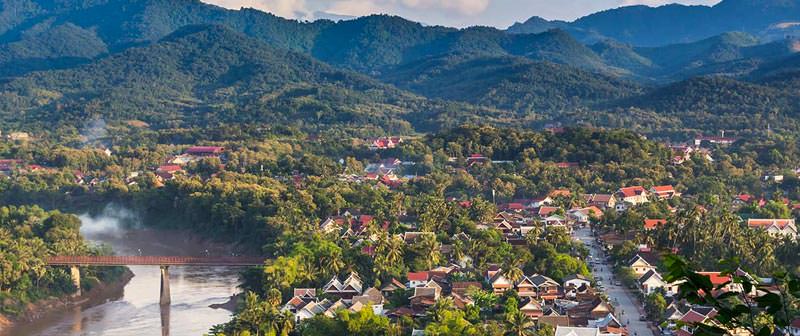 Following a further 15-day nationwide extension of Covid-19 prevention measures across Laos, the Luang Prabang Provincial Covid Taskforce has issued its own extended measures.
According to a report by Lao Youth Radio, Provincial Covid Taskforce Notice 2971/CTF.LP, contains measures valid until midnight, 4 July.
Measures Eased
Historical and natural tourism sites, night markets, saunas, swimming pools, and tourism activities may resume, but Covid prevention measures must be strictly followed, and it is expressly forbidden to serve any alcoholic beverages at these places.
The daily alms round of Buddhist monks and novices may resume but must follow measures put in place by the Covid Taskforce. Old or frail monks should not participate in the alms round. Almsgivers should also follow safety measures issued by the Covid Taskforce.
Indoor sports centers are permitted to reopen, including fitness centers, gyms, badminton courts, and petanque courts. Sports competitions within the province are permitted, if social distancing can be maintained and other Covid prevention measures can be enforced.
Measures Continued
Traditional border checkpoints with other countries will remain closed. Provincial border checkpoints in five areas will remain open 24 hours per day to inspect those who enter/exit Luang Prabang Province.
Pubs and bars, karaoke bars, entertainment venues, snooker halls, massage parlors, spas, and internet cafes are to remain closed.
Gatherings, parties, religious festivals, weddings, and baby showers of any kind may not be held at any location. The only exception are funerals, which are permitted, but must enforce Covid safety measures, including temperature checks, social distancing, wearing facemasks, and using hand gel.