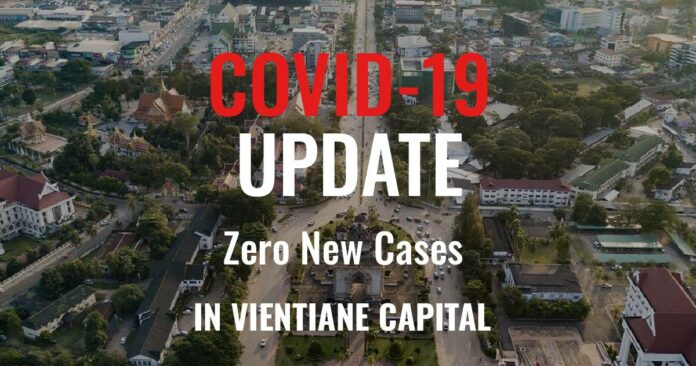 Vientiane Capital has confirmed zero new cases of Covid-19 for the second time since the second wave began.
Dr. Phonepaseuth Saymongkhoun led the daily briefing by the Taskforce today, providing information on the spread of the virus in Laos.
Following 911 tests over the last 24 hours, with 435 tests conducted in Vientiane Capital, the country recorded only one new case of Covid-19.
The single case was an imported case in Savannakhet Province, leaving Vientiane Capital without a new case.
The total number of cases recorded in Laos now stands at 2,054 while 103 active cases remain.
Vientiane Capital now has 15 villages designated as red zones across five districts, without any new red zones designated today.
Dr. Phonepaseuth said that continued efforts by all residents of Vientiane Capital to abide by lockdown measures and Covid-19 prevention measures have led to a downward trend in the number of community spread infections.