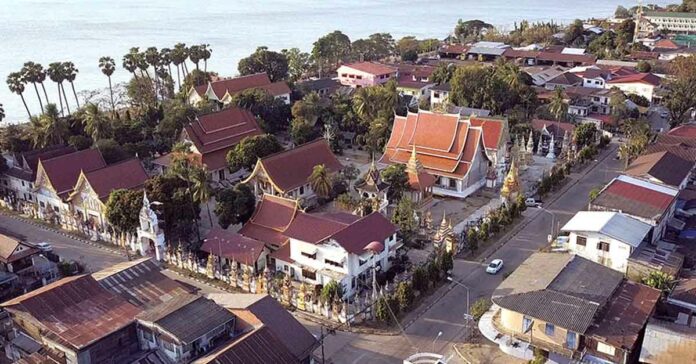 A monk at Phonxay Temple, in Kaysone Phomvihane City, Savannakhet Province has tested positive for Covid-19.
The National Taskforce for Covid-19 Prevention and Control reported that an 18-year-old novice had tested positive for Covid-19 yesterday in Savannakhet.
The novice is believed to be the first monk in Laos to contract the coronavirus.
The source of the infection could not be traced, while the novice has been taken to hospital in Savannakhet for treatment.
In Savannakhet province, there have been over 6,000 cases of Covid-19 recorded, including 1,529 cases of community spread and over 5,000 imported cases.
The province has also recorded seven deaths as a result of Covid-19, with some 1,400 cases still being treated at hospitals across Savannakhet.