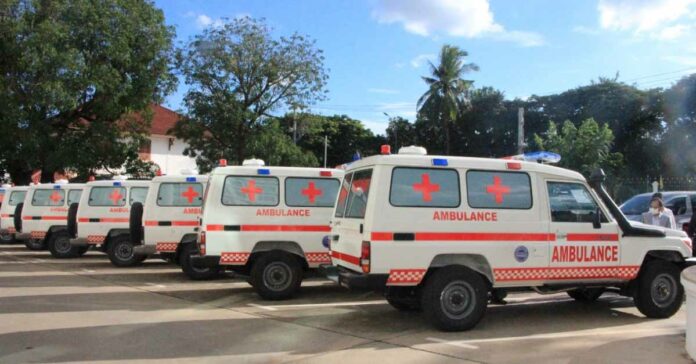 The Ministry of Health has handed over fifty new ambulances to hospitals around the country to assist in the transportation of patients as the Covid-19 outbreak spreads.
The fifty ambulances, purchased by Laos through a loan from the Asian Development Bank (ADB), have been distributed to hospitals in 11 provinces, as well as in Vientiane Capital.
Deputy Minister of Health, Dr. Sanong Thongsana, said that the ambulances will be used for transporting both Covid patients and general patients across the country.
"Laos has faced difficulty transporting patients to hospitals in remote areas because of a lack of ambulance vehicles. This has resulted in an increase in deaths in hospitals," said Dr. Sanong.
The ambulances were presented to a representative of each provincial department of health by Deputy Minister of Health, Dr. Sanong Thongsana, in Vientiane Capital yesterday.
Meanwhile, the Japanese government will provide another 81 ambulances to the Ministry of Health, which will be distributed to hospitals in the provinces and community health centers throughout the country.