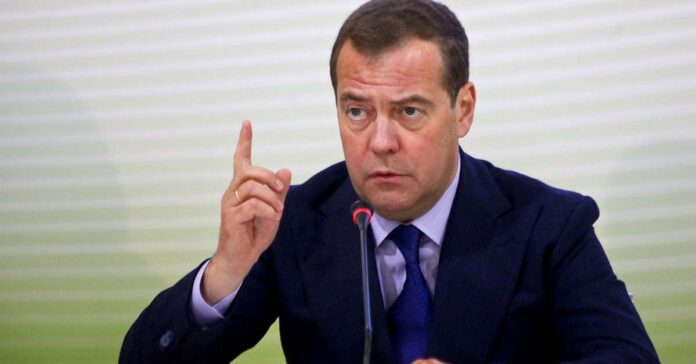 Mr. Dmitry Medvedev, leader of the United Russia Party and Deputy Chairman of the Russian Security Council, arrived in Vientiane Capital on Tuesday for a working tour in Southeast Asia and a number of meetings and negotiations with senior Lao officials.
A report by Russia News Agency suggests that Medvedev is scheduled to meet with Mr. Thongloun Sisoulith, the Lao President and Secretary General of the Lao People's Revolutionary Party (LPRP) Central Committee, the country's Public Security Minister Mr. Vilay Lakhamfong, and Defense Minister General Chansamone Chanyalath.
Medvedev will also honor the memory of Soviet pilots killed in the Vietnam War in 1960-1973 and lay flowers at the memorial to the first leader of the Lao People's Revolutionary Party Mr. Kaysone Phomvihane.
The purpose of Medvedev's visit is not yet clear, but he will likely discuss issues of mutual interest, such as trade, investment, and security. The visit comes at a time of heightened tensions between Russia and the West over the Ukraine crisis.
Military and police forces are presently on guard in multiple areas of the capital for Medvedev's arrival. Military vehicles are also on display in some regions, and officers are working to restrict some roads amid heightened security.