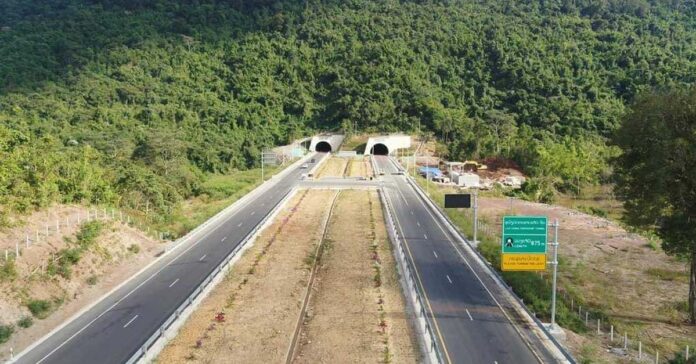 Authorities in Vientiane and Xaysomboun provinces have discussed a corridor plan on the Vientiane-Vang Vieng Expressway to connect the two provinces.
Lao National Radio reports that government representatives from the two provinces agreed to connect the expressway between the districts of Vang Vieng, Vientiane Province, and Longchaeng, Xaysomboun at a meeting on Thursday.
The governor of Xaysomboun, Phoykham Hungbounyuang, the President of Phikad Consulting Company Limited, Mr. Phakasit Somphonphakdee, and relevant government officials presented the expansion plan at the meeting.
The developer, Phikad Consulting Company Limited, has signed a memorandum of understanding (MOU) with the government of Laos in the presence of the Ministry of Planning and Investment to conduct surveys, collect information, and study the feasibility of this project.
Authorities from Xaysomboun chose a route from Vang Vieng to Longchaeng as it is the shortest, is close to the community, and doesn't negatively affect the environment, and requested the developer to increase the entrances and exits on the expressway.
The new corridor will considerably improve transportation, tourism, and traffic in Xaysomboun province after the completion of the project.