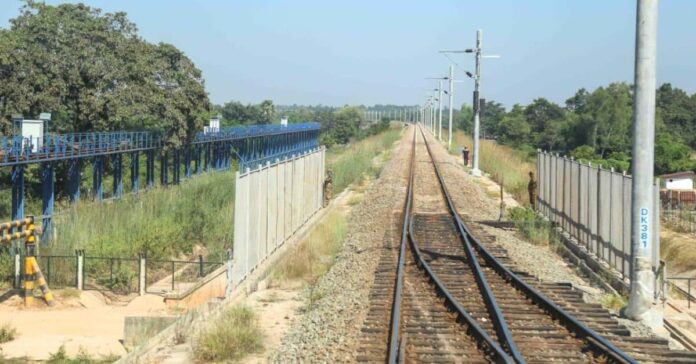 Police are looking for a deceased man's relatives after he passed away in May following an accident on the Laos-China Railway. 

Lao Post reports a train on the Laos-China Railway fatally hit a man on 25 May at around 10 am in the Hinherb District of Vientiane Province.
Accoding to eyewitnesses, the man climbed the fence and jumped in front of the train causing the accident, which also paused train operations on the route for a few hours.
Police in Vientiane Province issued a statement online on Friday to find the man's close contacts for further investigation and also confirmed him as a Lao national, whose height was 150 centimeters. They also shared a photo of the man, to assist in the identification process.
The man was found to have some clothes in his backpack but wasn't carrying any personal documents that could identify him. His body is now with the Chinese Emergency Service 1628 in Vientiane Capital and they are waiting for a relative to identify him.
According to Lieutenant Colonel Soutsomchai Phetlasy, Head of the Laos-China Railway Police Department in Vientiane Province, the man's last rites will be performed at a religious ceremony if none of his close contacts come forward within 15 days.
The Laos-China Railway Company has not yet issued a statement or released more information regarding the incident.