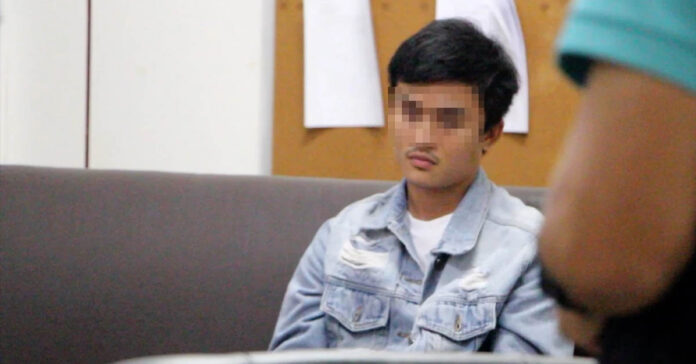 Social media users have questioned the death of an infamous Lao jewelry thief found dead in a prison cell in Vientiane Capital after images of his body surfaced online.
Silasone Akong Khamsouksavath, who was a repeat offender known for robbing multiple jewelry stores in the nation's capital, reportedly took his own life inside the jail cell where he was being held on Monday.
Some social media users remarked that it is strange that Silasone was not inclined to attempt suicide when he was imprisoned in Thailand but instead opted to do so after being handed over to Lao authorities.
Others do not believe Silasone killed himself, suspecting foul play, and wondering where he would have access to a rope in the first place when he had no personal belongings behind bars.
But despite social media speculation, police in Vientiane have not issued an official statement regarding the circumstances behind Silasone's death.
The most recent of Silasone's crimes occurred last week in Chanthabouly District when he broke into the Phorjai Jewelry shop and stole eight gold chains worth over LAK 1 billion (USD 55,068) before escaping to Thailand and hiding in a Khon Kaen apartment.
Two days after arriving in the province, Silasone was detained by Khon Kaen authorities before being turned over to Laos' law enforcement authorities.