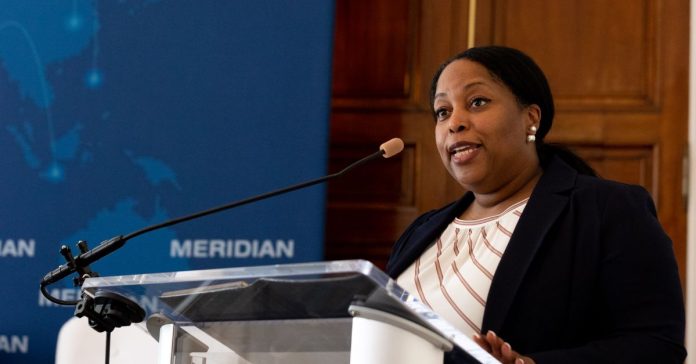 US Acting Assistant Secretary for Oceans and International Environmental and Scientific Affairs, J.R. Littlejohn will travel to Laos, Thailand, and Indonesia from 19-24 June.
In Laos, Acting Assistant Secretary Littlejohn will meet with Lao women working in science, technology, engineering, and mathematics, (STEM) and visit an Avian Influenza Surveillance program site.
In Thailand, she will lead the US delegation to the 3rd Joint Committee Meeting (JCM) on Science and Technology Cooperation between the United States and Thailand.
In Indonesia, Acting Assistant Secretary Littlejohn will participate in a panel on Women in STEM and a panel on climate change.
Littlejohn will meet various individuals during her trip, including local government officials, scientists, and civilians. They will discuss important science and technology policies and research priorities, such as energy and climate change, diseases (both infectious and non-infectious), biodiversity, agriculture, water security, plastic pollution, marine conservation, illegal fishing, climate change adaptation, STEM education, and entrepreneurship.