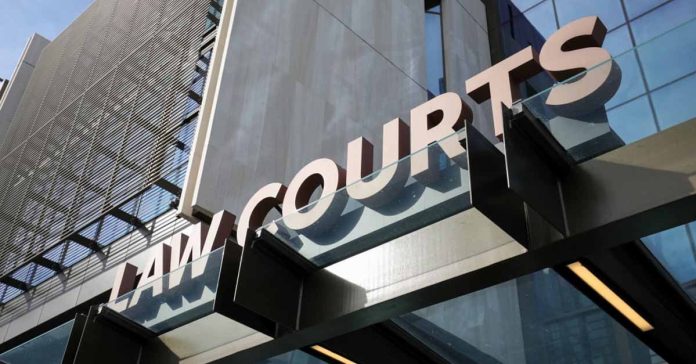 The man, identified as Peter Ah Tong, pleaded guilty to importing more than 2 kilograms of methamphetamine into New Zealand from Laos and the United Kingdom.
The 35-year-old appeared in the Christchurch District Court on Thursday and through his lawyer, Kerryn Beaton KC, Tong pleaded guilty to importing a Class A controlled drug, possession of a Class B controlled drug for supply, and possession of a Class C controlled drug. He is scheduled to be sentenced on 1 September. 
The summary of facts states that Tong was living in Waltham, Christchurch in New Zealand at the time of committing the offense. He also frequently visited his partner's address in Bishopdale.
The first package was intercepted on 9 May, which was imported from Laos by Tong and was intended to reach his partner's address. The package, addressed to Daniel Jeremy, was declared as a bicycle but was revealed to have 591 grams of methamphetamine hidden inside.
The next day, another package that was imported from Laos, this time to Tong's address was intercepted again. The package was declared as containing "motopas". However, inside was a black metal cylinder containing 481 grams of methamphetamine. The tracking number for the parcel was later discovered on his phone. 
A couple of days later, on 12 May, a package declared as an AC compressor was imported from London, addressed to Matthew Duke but was delivered to Tong's partner's home. Later investigations found pictures on Tong's phone, revealing a video of the meth on a scale that weighed 560 grams one day after the package was delivered.
On 13 May, Tong discussed with an undisclosed individual that "a kilo" was arriving the following week from London, and that he has "a massive amount of customers."
Police raided Ah Tong and his partner's residence on 14 June, where they found 5.2 grams of MDMA located in a box in a bedroom wardrobe. Small amounts of MDMA were also recovered from three plastic bags in Tong's bedroom. Cash worth NZD 5,410 was also found in his bedroom.
One day later, authorities intercepted another package that was destined for Tong's home address but was addressed to James Lachlan. The package, originating from London, was declared as a compressor. It contained 514 grams of methamphetamine inside.
After the discovery, Tong refused to give a comment to the police, who have now sought permission to destroy the drug-dealing instruments found on his property and confiscate the cash found at his address.