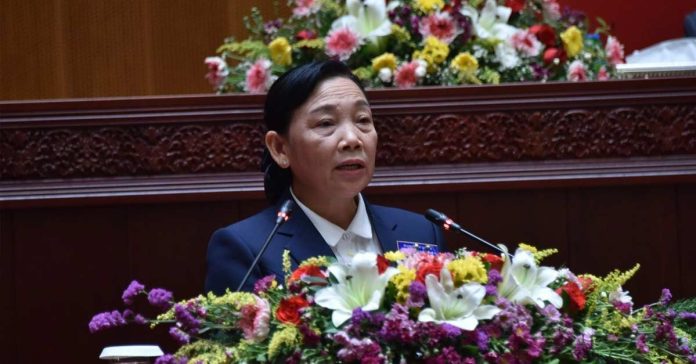 The Ministry of Industry and Commerce (MTC) announced a number of measures to promote domestic production and reduce imports during the 5th Ordinary Session of the 9th National Assembly last week.
Deputy Minister of Industry and Commerce, Mrs. Chansouk Sengphachanh, said that the MTC has been working with the Ministry of Planning and Investment to encourage businesses in Laos to sell domestically produced products instead of imported goods.
The MTC is also keen to promote domestic production and reduce imports by working with the Ministry of Agriculture and Forestry (MAF) to regulate the importation of products that can be produced domestically.
The two ministries agreed to decrease raw material exports and allocate supplies to domestic industries to assist in the export of high-value goods such as potatoes, coffee, and corn.
Additionally, the ministries together with local communities have planned on organizing a market to promote agricultural products, which shows their commitment to developing this into a detailed joint action plan.
For further support for micro, small, and medium-sized enterprises (MSMEs), Mrs. Chansouk said that the MTC will provide loans with low-interest rates and offer technical assistance to help MSMEs improve their production quality.
This will allow domestic businesses the ability to compete in both the domestic and international markets, as Laos currently has 8 commercial banks, 11 microfinance institutions, and 2 contract partnership funds to provide loans to MSMEs.
Furthermore, the MTC will strengthen cooperation with the Bank of Lao PDR to register all importers and exporters within the next six months and develop a consolidated database of this information, allowing for better regulation of two-way trade in the country.
During the session, she said that the MTC is researching the possibility of registering overseas suppliers of certain products such as fuel to negotiate for better imports, believing that these measures will help boost the Lao economy and create jobs.