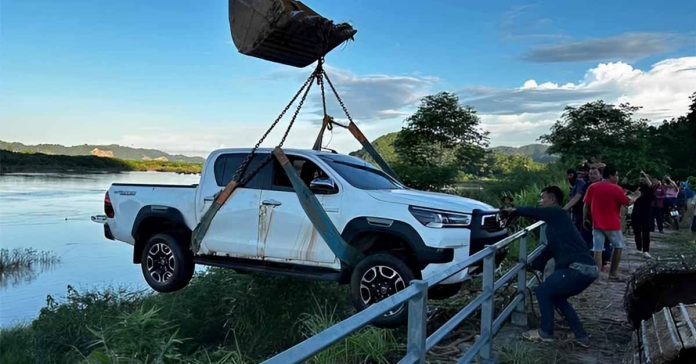 Authorities in Nong Khai, Thailand fished out two pick-up trucks that were attempting to cross the border into Laos across the Mekong River on Monday and Thursday.
According to a report by Siamrath, a special task force of paramilitary rangers in Nong Khai province was deployed to patrol the Mekong River and prevent illegal activities along the border. While watching over the area, they noticed six men attempting to cross the river in two pick-up trucks.
The rangers spotted a grey Toyota Revo pickup truck being driven down the river bank, while a white pick-up truck was about to be moved onto a raft.
The driver of the grey truck quickly noticed the authorities and fled, abandoning the vehicle as it sank into the river. His accomplice, who had arrived on a speed boat, picked him up and both managed to escape. The other men involved had already fled the scene.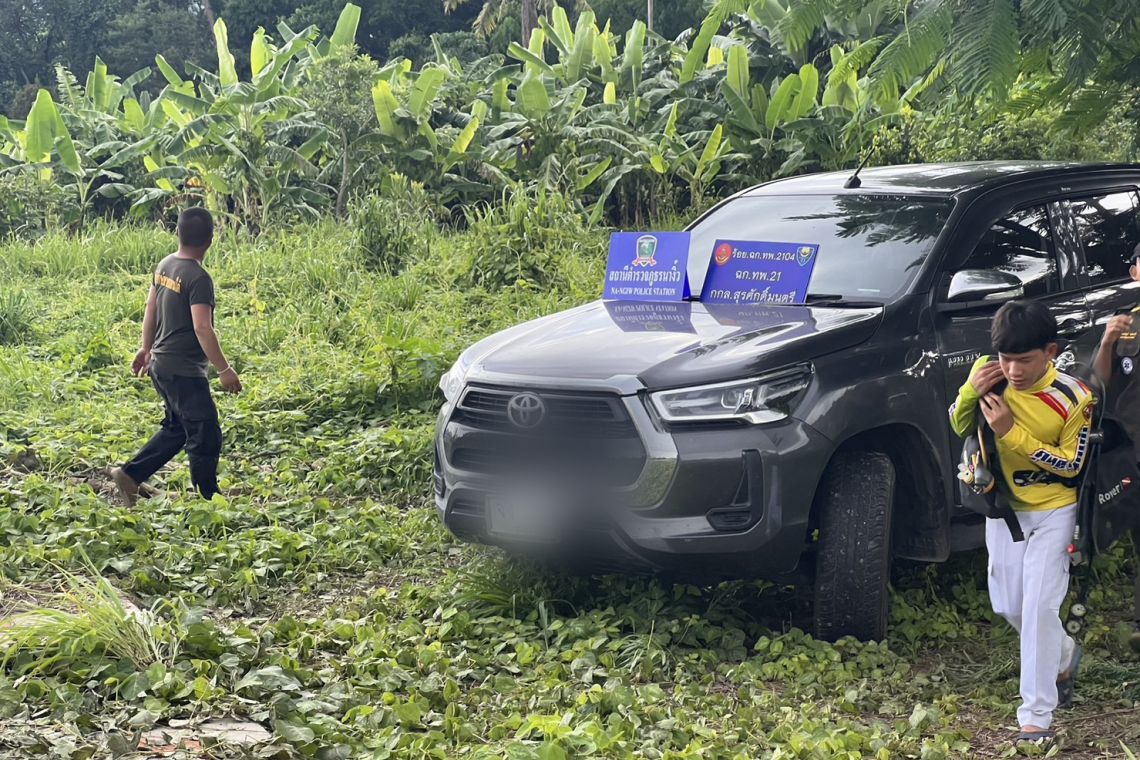 The authorities were also able to seize the grey Toyota Revo pickup truck at the riverbank and a suspicious man who was spotted walking along the riverbank and taken in for questioning.
He claimed to be a resident of Udon Thani province and denied any wrongdoing. However, further investigation revealed that the man was a former police officer who had previously been charged with car smuggling to Laos. As a result, he was taken into custody.
On Thursday morning, Thai authorities successfully located the second missing vehicle and retrieved it from the Mekong River. The vehicle was a white Toyota Revo pick-up truck, that lacked a nameplate.
The authorities are currently working to collect more evidence to track down other automobile smugglers in the region who are still at large.