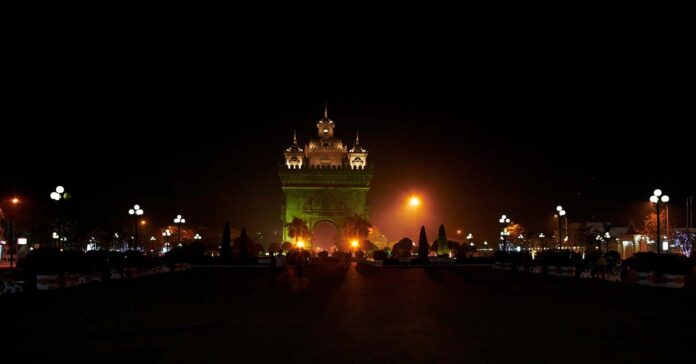 The Politburo of the Lao People's Revolutionary Party Central Committee has formed a high-level taskforce to address the pressing economic and financial issues affecting Laos.
This dedicated team aims to tackle the country's economic woes, including inflation, currency exchange rates, rising living costs, and foreign debt, as announced in a recent resolution.
Led by Prime Minister Sonexay Siphandone, the taskforce comprises a group of prominent officials. Deputy Prime Minister and Minister of Public Security, General Vilay Lakhamfong, along with Deputy Prime Minister and Minister of Foreign Affairs, Saleumxay Kommasith, have been appointed as deputy heads of the initiative.
The remainder of the taskforce consists of key ministers and officials entrusted with the responsibility of finding viable solutions to the economic challenges faced by Laos. These include Minister of Planning and Investment Khamjane Vongphosy, Minister of Finance Santiphab Phomvihane, Minister and Head of the Administrative Office of the Prime Minister's Office Alounxay Sounnalath, Minister of Industry and Commerce Malaythong Kommasith, and Governor of the Bank of the Lao PDR (BOL), Dr. Bounleua Sinxayvoravong.
Laos has been grappling with severe economic and financial hardships, further exacerbated by the unfavorable global environment. In response to these challenges, the taskforce has been given a clear objective: to intensify efforts in resolving the prevailing economic, financial, and monetary difficulties, as stated in the resolution.
Immediate concerns such as inflation, fluctuating exchange rates, and rising costs have been identified as urgent issues requiring prompt attention.
Notably, the cost of goods and services has soared by 38.06 percent during the initial six months of 2023, directly impacting household incomes and the standard of living. While there has been a decline in inflation from its peak of 41.3 percent in February, it remains at a persistently high level, making the government's nine percent target for 2023 seemingly unattainable.
To tackle these challenges head-on, the taskforce is mandated to devise comprehensive measures and policies, using all necessary tools to stabilize the economy. Specifically, concerted efforts will be made to regulate the prices of goods and services and control the circulation and use of foreign currencies in an attempt to bolster the banking system and strengthen the value of the Lao kip.