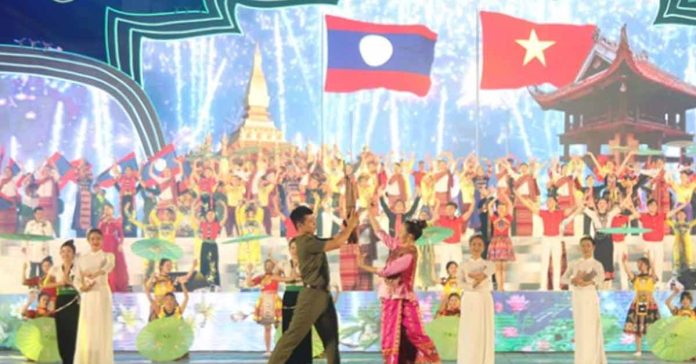 Eight northwestern provinces of Vietnam and Ho Chi Minh City will be organizing a Culture and Tourism Week event in Luang Prabang for the first time, from 25-27 October.
The event, organized by the People's Committee of Dien Bien province, Vietnam, will showcase the unique cultures and tourism products of Vietnam's northwestern provinces, Ho Chi Minh City and Luang Prabang through an exhibition, and also see a wide range of cultural, sports, and tourism activities.
"Activities will include exhibitions of tourism photos of the Vietnamese and Lao localities; displays of tourism and agricultural products; and experience of cultural, sport and tourism activities of the localities," KPL reports.
Additionally, there will also be familiarization trips, a workshop promoting tourism in the northwest parts of Vietnam and Ho Chi Minh City, and a cultural exchange program between these provinces and Luang Prabang.
This event is a joint venture by Ho Chi Minh City and eight northwestern provinces of Vietnam as part of their agreement on a tourism development cooperation plan for 2020- 2025.
The event is expected to promote cooperation, friendship, and cultural exchange between Vietnam and Laos, especially economics, trade, and tourism between Vietnam's northwestern provinces, Ho Chi Minh City and Luang Prabang, as well as other northern Lao provinces.
Recently, Vietnamese visitors were reported to be the second-largest group of foreign tourists to Laos in the first half of 2023, with nearly 400,000 arrivals, just after Thailand.
Laos and Vietnam will celebrate the 61st anniversary of their diplomatic relations this year, which were established on 5 September 1962.