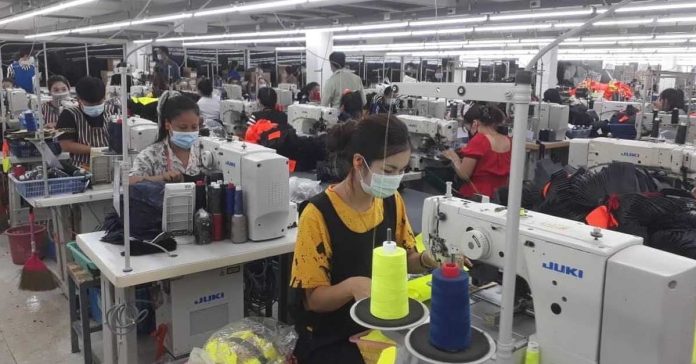 The Lao Prime Minister's Office has approved raising the minimum monthly wage in the country from LAK 1,300,000 (USD 67) to LAK 1,600,000 (USD 83) starting in October.
Following the monthly cabinet meeting in July, the government decided to raise the minimum wage for workers, which will go into effect on 1 October.
Despite the increase in the minimum wage for employees in the private sector, the cabinet meeting did not mention increasing monthly salaries for civil servants, particularly government officials who currently earn monthly salaries of around LAK 2 million.
Members of the National Assembly discussed and proposed a minimum wage increase in June of this year, as soaring inflation rates have had a significant impact on the cost of living for Lao citizens.
Mr. Keovisouk Dalasane, Managing Director of the Human Resource consulting firm 108Jobs, pointed out that the upcoming increase in the minimum wage may not be enough for workers in light of the ever-increasing depreciation of the Lao Kip leading to a higher cost of living.
"The minimum wage needs to be adjusted to around at least LAK 2,000,000 to LAK 2,200,000, given the nation's reliance on imports from foreign countries, which has led to skyrocketing prices for even essentials," he says.
According to Mr. Keovisouk, all industries must reevaluate the minimum wage based on currency exchange rates, and consider increasing it to benefit the living conditions of their employees.
"In times of the current economic instability, employers can even raise the minimum wage without government approval to help their workers," he adds.
The Lao Ministry of Labor and Social Welfare had earlier stated that high inflation and living costs have made Lao workers seek employment abroad.