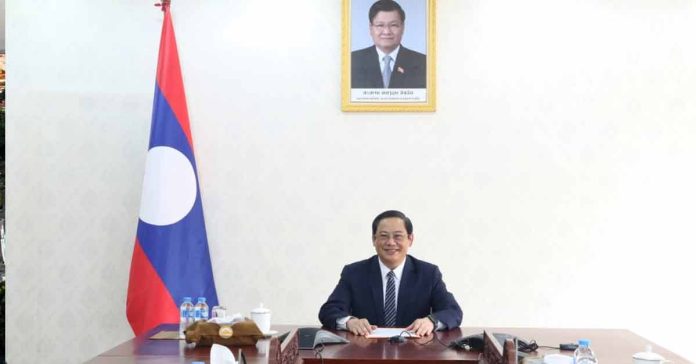 Lao Prime Minister Sonexay Siphandone called his newly-elected Thai counterpart Srettha Thavisin on Monday to congratulate him for becoming the new Prime Minister of Thailand.
A 61-year-old political newcomer and billionaire property tycoon, Srettha Thavisin, was recently elected as the 30th prime minister of Thailand, ending months of political uncertainty after the country's elections took place in May.
During the phone call, PM Sonexay expressed his best wishes to PM Srettha, for receiving the trust of the Thai people and the Parliament, and expressed his confidence that, with PM Srettha's extensive knowledge and experience, his administration, the Thai people, and Thailand would continue to progress and develop in the coming years.
The Lao PM also highlighted the long-standing friendly relations and good neighborly cooperation between the two countries, which have been strengthened gradually since they established diplomatic relations on December 19, 1950 (73 years ago). He noted that the two countries have elevated their diplomatic relations to become strategic partners for sustainable growth and development in 2022.
Additionally, during their call, the two PMs discussed further ways to strengthen their relations and boost cooperation. They agreed to continue economic cooperation and to develop infrastructure connecting the region that would benefit both countries, such as roads, railways, bridges, and electricity grids.
The two Prime Ministers agreed to continue cooperation in the production and distribution of clean energy, especially to support industrial development and export to other countries.
Alongside, PM Srettha assured that Thailand will support Laos's chairmanship of ASEAN in 2024.
PM Sonexay also invited the Thai PM to visit Laos, who said he would be happy to do so after forming his government.
Recently, PM Sonexay also congratulated Cambodia's newly elected Prime Minister Hun Manet and expressed his hope to further strengthen bilateral ties between the two countries.