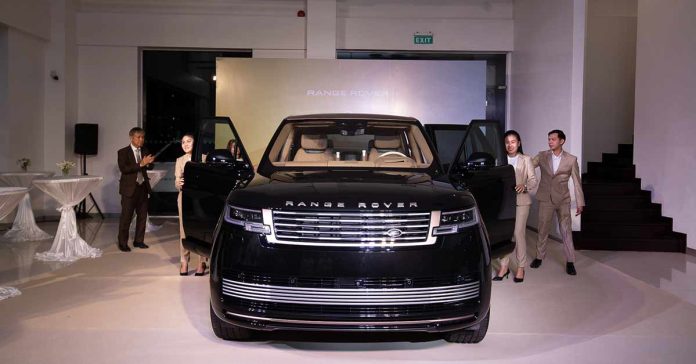 In a highly-anticipated event that exuded opulence and innovation, Lao Land Rover unveiled the new Range Rover SV 2023 on Wednesday, 30 August. The grand affair took place at the Lao Land Rover showroom in Vientiane Capital and was attended by an exclusive group of 20 distinguished guests.
The Range Rover SV 2023, a testament to automotive excellence, boasts an awe-inspiring blend of performance, luxury, and advanced engineering. An exquisite interpretation of Range Rover luxury and personalization, adding heightened craftsmanship and authentic materials to the class-leading capability, composure, and versatility of the brand's iconic model.
On the outside, unique SV styling elements set the Range Rover SV apart, while the SV Signature Suite option provides our pinnacle 4-seat passenger experience. While the rear interior offers segment-leading space and versatility.
Additionally, the 23-inch wheels not only enhance its commanding presence but also underscore its dynamic capabilities. Distinctive in every sense, these vehicles represent the pinnacle of automotive sophistication and are the only two of their kind in Laos, ensuring an aura of exclusivity that is unparalleled.
The event commenced with a grand opening ceremony, followed by an exquisite five-course
dinner accompanied by bespoke cocktails. Amid the ambiance of luxury and elegance, the much-anticipated moment arrived as the Range Rover SV 2023 was presented to the enthusiastic audience.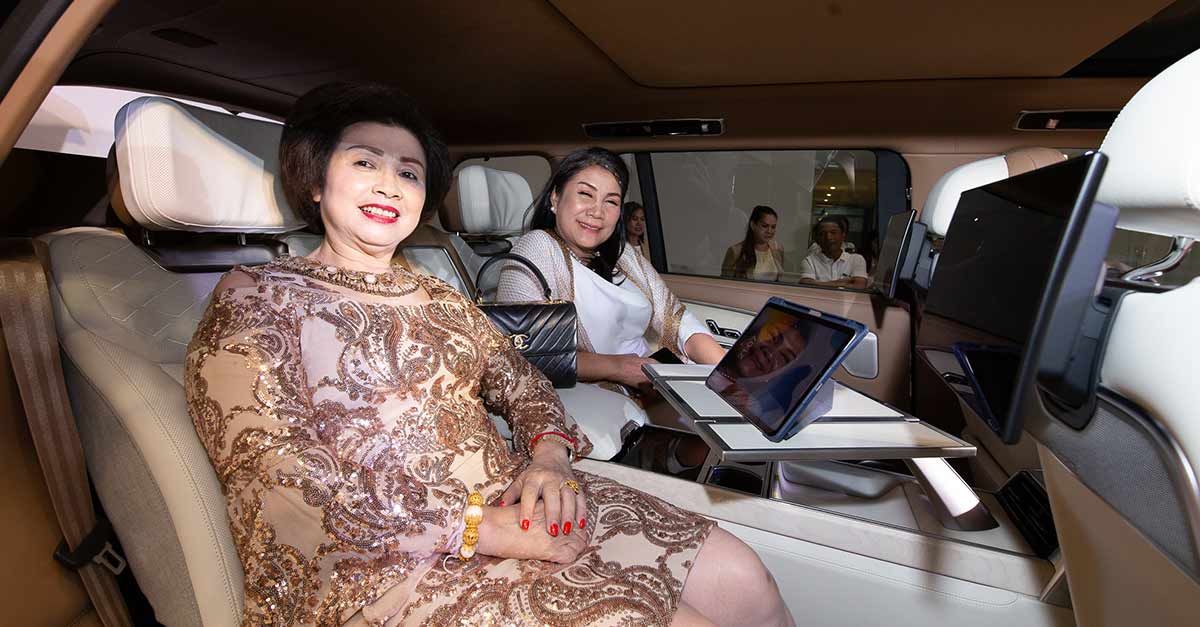 In a gesture of appreciation for their loyalty, the exclusive attendees, esteemed VVIP customers of Jaguar Land Rover Laos, were provided with the unique opportunity to secure their own Range Rover SV 2023 before the general public.
The unveiling of the Range Rover SV 2023 marks a significant milestone in the automotive
industry, setting new standards of luxury, performance, and exclusivity. Lao Land Rover
continues to redefine the boundaries of excellence, offering connoisseurs of automotive artistry an unmatched fusion of power, prestige, and innovation.
For those eager to experience the magnificence of the Range Rover SV firsthand, test drives can be scheduled at the Lao Range Rover showroom. Address: Kamphengmeuang Road, Phonthanh Village, Sisattanak District, Vientiane Capital, Laos
For more information, call: +85620 5888 8197.
Further details can also be found on the official Facebook page: https://www.facebook.com/LandRoverLaos
To read the full press kit, go to: https://www.landroverlaos.com/range-rover/new-range-rover/overview