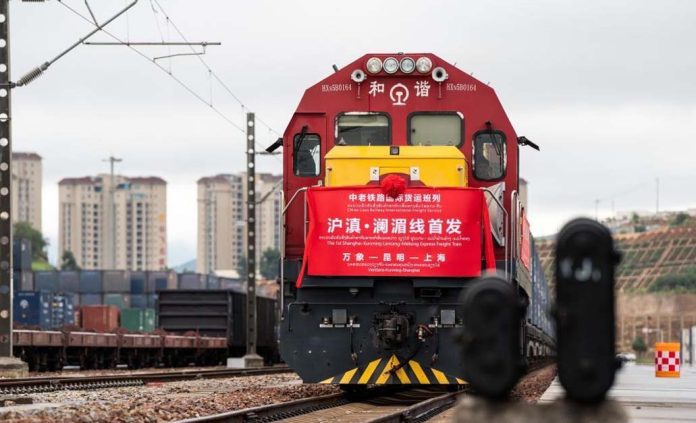 A freight train service linking Vientiane Capital, Laos, and Shanghai, China, was officially launched on 8 October.
This freight service which links the Laos-China Railway and the Shanghai-Kunming Railway, will be operated both ways.
The inaugural freight journey from Vientiane to Shanghai transported a variety of cargo, such as fruits and rubber from Southeast Asia. Following its journey from Vientiane Capital to Kunming, the train continued to Shanghai from Wangjiaying West Station in Kunming, the capital of Yunnan Province, China.
According to the State Council Information Office of the People's Republic of China, the trip to Shanghai is expected to take 82 hours (3.4 days).
The Laos-China Railway project is part of China's "Belt and Road" initiative, which aims to enhance regional integration, boost trade, and stimulate economic growth by connecting Asia with Africa and Europe through both land and maritime networks.
Since its commencement in December 2021, this railway line has facilitated the transportation of approximately 27 million tons of cargo to various destinations, including Laos, Thailand, Vietnam, and Myanmar.