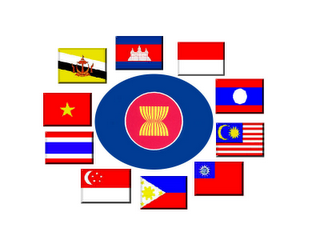 Laos is expected to host the 7th ASEAN Quiz regional event in Vientiane Capital next month.
The ASEAN Quiz was launched in 2002 and since then it has been recognized as an effective tool not only in promoting ASEAN awareness, but also in bringing about opportunities for the youth of ASEAN to deepen friendships and better their understanding and appreciation of ASEAN as a regional community.
"The ASEAN Quiz is among projects under the ASEAN Committee on Culture and Information (COCI) Sub-Committee on Information (SCI) that continues to support enhanced people-to-people exchanges that are essential in achieving the ASEAN Community," Mr Vorasack Pravongviengkham, Chair of Lao ASEAN-COCI SCI, said at a meeting on Wednesday.
"This year the Lao PDR has assumed its second chairmanship of ASEAN since 2004 under the theme "Turning Vision into Reality for a Dynamic ASEAN Community", and the Lao-ASEAN SCI is greatly honoured to host this preparatory meeting for the 7th ASEAN Quiz at the regional level for the first time since joining ASEAN in 1997," said Mr Vorasack.
Over the past years, information and media cooperation within ASEAN has also been put into practice successfully through a number of projects, exchange visits of media personnel, technical conferences, workshops and seminars of different levels.
Obtained outcomes have significantly and consistently contributed to raising ASEAN awareness and increasing mutual understanding, solidarity, and friendship among ASEAN member countries and beyond.
As a member of ASEAN, the Lao PDR has also given its active contribution to every single activity implemented under an information purview including the ASEAN Quiz.
Source: KPL