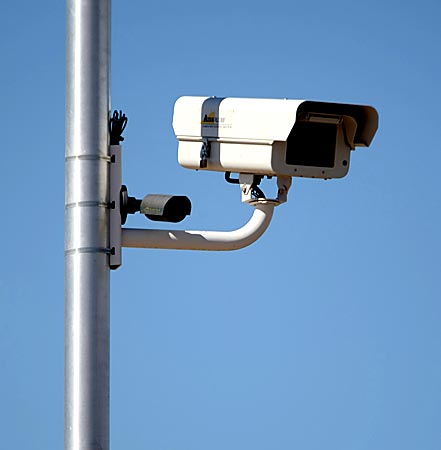 Vientiane Capital is now installing additional CCTV cameras and security alarm devices at over790 locations to ensure the safety of people
and their property while on the roads.
The project started last week following the signing of an agreement worth over US$28 million between the Ministry of Public Security and the Golden Dragon Company.
In the near future, untoward incidents occurring in Vientiane Capital will be recorded and solved quickly following the government's approval of a project to upgrade existing CCTV cameras and install additional ones as well as security alarm systems.
The project includes installing CCTV cameras, security alarm systems, and upgrading its network from analogue to digital so that is able to link to the CCTV Control Centre of the Metropolis Station.
The CCTV cameras will be useful tools to monitor, record, and simply help catch criminal offenders in the general public.
The CCTV Control Centre of the Metropolis Station will be the inspection hub to check traffic in case of unexpected snatching, robberies or other criminal events on the roads in Vientiane Capital.
Source: KPL