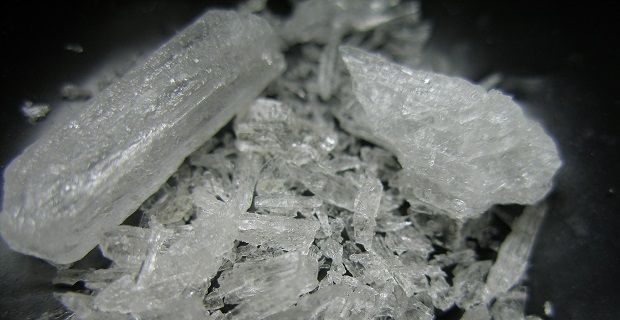 The synthetic drug market in East and Southeast Asia is continuing to expand, accounting for a large and growing proportion of global methamphetamine production, trafficking and use.
Alarmingly, high purity crystal methamphetamine is increasingly available in the region, with seizures up nearly five times over the last five years.
This information was outlined during the regional conference on the synthetic drug market and related national and regional strategies, held in Vientiane from August 30-31.
The conference was organised by the United Nations Office on Drugs and Crime (UNODC) in partnership with the Lao government, where senior-level delegations from countries of ASEAN and East Asia, as well as international organisations, partner governments and agencies, are participating.
The conference was arranged to coincide with the coming ASEAN Summit in Vientiane, which some delegates will also attend for political-security community discussions and negotiations, according to the UNODC.
Located next to major synthetic drug and precursor producers, and large markets, Laos is particularly vulnerable to synthetic drug trafficking and use.
The country's rugged mountainous terrain and porous borders are a challenge for law enforcement to secure, while regional integration plans, including the expansion and development of transportation infrastructure, have created opportunities for organised crime to connect production sources and markets, effectively expanding the reach of their business.
We are dealing with a significant human security challenge that is straining limited government capacities, not only here in Laos, but region wide, said UNODC Regional Representative for Southeast Asia and the Pacific, Mr. Jeremy Douglas, who pointed to the trends in Laos as a microcosm of the regional situation
It is quite clear that the current regional response is not effective and needs to be rethought and rebalanced. We are ready to assist but the situation needs to be candidly discussed and acknowledged, and barriers to cooperation and practical action need to come down. The conference is an opportunity to make headway.
In 2015, seizures of crystal methamphetamine in East and Southeast Asia hit a historic highpoint and exceeded 30 tonnes, while several countries in the region, including Laos, reported record seizures.
Record levels have also been recorded for tablet or pill form methamphetamine known as yaba in countries of the Mekong region. And with several months to go, law enforcement information and cases being reported to UNODC indicate that 2016 methamphetamine seizure levels are likely to increase yet again.
At the same time, the region is witnessing an increase in the production and trafficking of new psychoactive substances which are synthetic drugs not under international control that mimic the effects of existing illicit drugs.
Scaling up national plans, as well as cross-border and regional cooperation and capabilities, will be necessary to address the situation.
Over the last five years, there has been a three-fold increase in the number of drug-related arrests in Laos, and law enforcement and criminal justice authorities in our country have been overwhelmed, spokesman for the Lao Commission for Drug Control (LCDC) Mr. Phoutsavath Sounthala said.
The health system also has many people, especially youth, being admitted for drug treatment. We need to consider if what we have done has worked, and implement a plan that will start to turn the situation around, and we need a stronger focus on helping our communities and young citizens.
Source: Vientiane Times