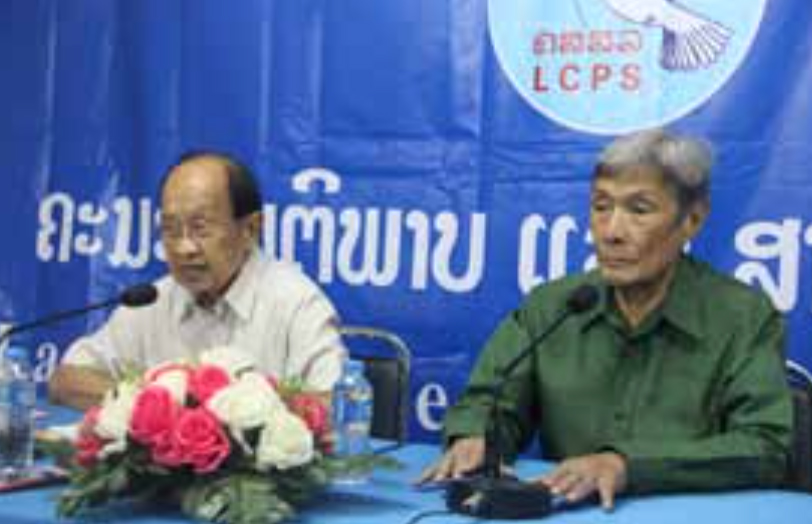 Hundreds of people are expected to take part in a fun walk in Vientiane on Saturday morning starting at 5:30am to celebrate International Day of Peace (officially observed on September 21).
The event's aim is to raise public awareness, especially amongst young people, about the importance of maintaining peace in the region and across the world.
The fun walk from Patuxai Park to the President's Palace and back again is being organised by the Lao Committee for Peace and Solidarity.
The committee held a press conference at the Lao Journalist Association's office on Tuesday to report on preparations for the fun walk and to stress the important message behind the event.
The press conference  was attended by President of Lao Committee for Peace and Solidarity Mr. Khamphan Simmalavong and other senior officials.
Mr. Khamphan said the United Nations requested organisations around the world to hold activities to celebrate International Day for Peace with gatherings to promote the end to conflict, thereby helping reduce poverty and other social problems.
"Next year we will expand the celebration activities of International Day for Peace to include the provinces as well," he added. Also sometimes unofficially known as World Peace Day, the event was first observed in 1982.
Source: Vientiane Times