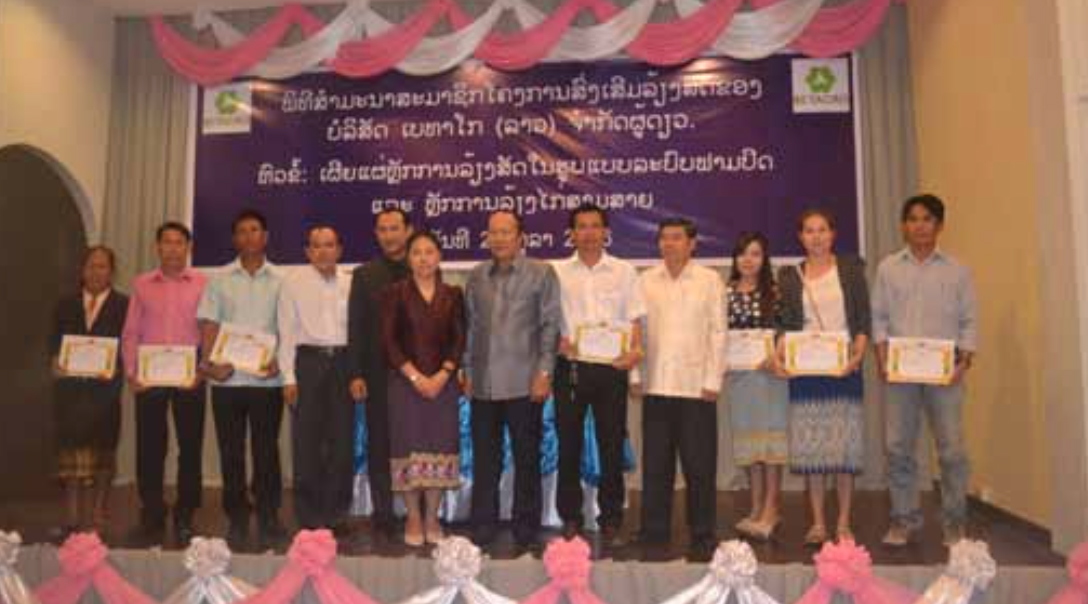 The Ministry of Agriculture and Forestry in cooperation with Betagro (Lao) Sole Co., Ltd. is giving advice to farmers across Laos on livestock breeding.
A company representative yesterday gave a talk on animal breeding, attended by Deputy Minister of Agriculture and Forestry Dr Bounkhuang Khambounheuang, company staff and officials from Vientiane and the provinces.
Participants discussed breeding methods and farming problems that the company might help to rectify.
A Betagro representative said that this year 52 families operating 52 farms in Vientiane and the provinces were taking part in a livestock breeding project run by the company.
Thirty families are raising pigs. Fourteen of these families live in Vientiane and operate farms that have 5,900 pigs while 16 families in Vientiane province own 9,250 pigs.
Nineteen families in the capital and Vientiane province are raising 255,000 chickens while three families in Vientiane have 400,000 catfish between them.
The pigs, chickens and fish are destined for sale to markets around the country.
The Ministry of Agriculture and Forestry and Betagro (Lao) Sole Co., Ltd. are encouraging farmers to raise livestock in line with government policy.
Dr Bounkhuang gave certificates of congratulations to families who had had good results with their operations this year.
He also urged farmers present on the occasion to operate with a focus on clean agriculture, as recommended by the government.
Source: Vientiane Times