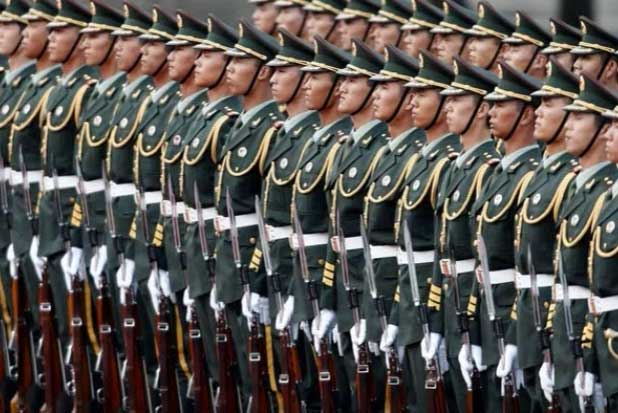 Party Secretary General and President Bounnhang Vorachit has called for the modernization and improvement of the Lao People's Army and encouraged military personnel to ensure national security and political stability in the interests of socio-economic development.
President Bounnhang, who is Secretary General of the Lao People's Revolutionary Party's Central Committee, offered his advice to the Army during a two-day meeting last week to review national security over the past year and discuss the plan for next year.
He suggested that leading officials of the Ministry of National Defense and commanding committees at all levels pay great attention to implementing the Party's national defense guidelines.
Army Modernization Needed to Properly Fulfill Role
He stressed the need to improve and modernize the Army so that it properly fulfills its role as a core force in carrying out the two strategic tasks of national defense and development, and achieves success in performing assigned tasks.
Maintaining national security and political stability would also create conditions for people to make a living and improve their livelihoods, Mr Bounnhang said.
Presenting a report that reviewed the performance of the Army over the past year, Head of Office of the Ministry of National Defense, Brigadier General Khamsy Vongkhamxao, told the meeting the military had made remarkable achievements in its assigned tasks.
These achievements contributed to the fact that Laos was able to maintain security during major events such as the 10th Party Congress, the General Election of the National Assembly's 8th Legislature, and the 28th and 29thAsean Summits among others. These events raised Laos' profile in the regional and international arenas, Brigadier General Khamsy said.
Security during many major festivals had also been fully maintained, he observed.
"This reflects the fact that the Lao People's Army has always been an honest force for the common interests of the revolutionary task of the Party, and in fulfilling and achieving the tasks assigned by the Party and multiethnic people," Brigadier General Khamsy said.
He added that the army continues to improve and modernize itself for greater strength. During the meeting, participants from across the country discussed next year's work plan for maintaining security and stability.
Party Secretary General Bounnhang praised the Army for its achievements over the past year.
Source: Vientiane Times