ALO Technologies Ambushes Lao Smartphone Market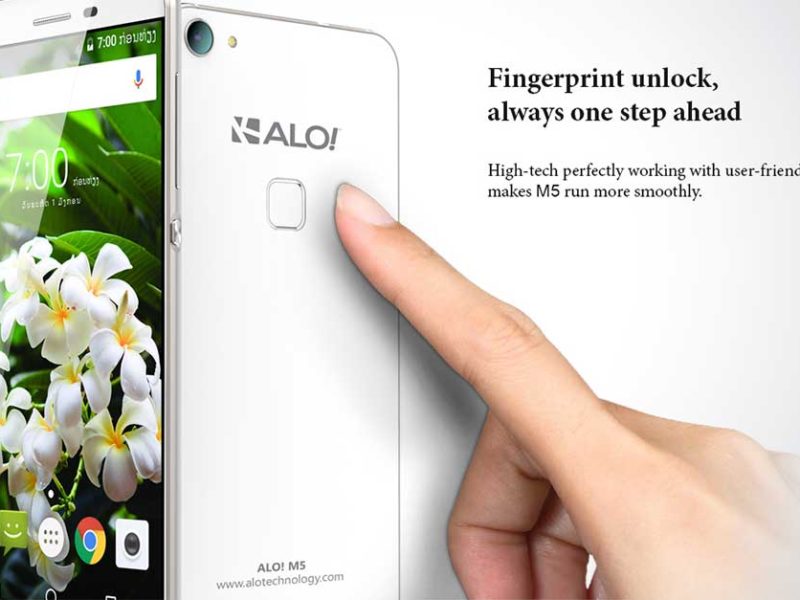 ALO, the world's first Lao smartphone, will make its debut in stores around Laos later this month.
The ALO brand of smartphone is part of a larger group of electronic products offered by ALO Technologies Laos. The company hopes to become the number one choice in technology products and services for Lao people, and has made students and the education sector its primary focus.
ALO Techology, which is a 100% Lao owned company, reached an agreement with Microsoft for updates to software and programs after signing an official OEM Master License agreement with Microsoft in April last year.
Two products are to be released initially, the ALO! M5 (4G) and the ALO! Tab7A 2 SIM 3G.
The M5, which runs on the Android 6.0 operating system, will retail for 1,100,000 kip, although the company has announced a special promotion price of 999,000 kip.
[Not a valid template]
The first set of ALO! Branded smartphones feature a 1.3G Quad-core MT735 CPU, with 1GB RAM, multi-touch sensor, and 1280*270 pixels display.
The M5 features Bluetooth functionality, front and rear cameras with HDR support, GPS positioning, dual sim-card input, and a 1900mAh battery. Both ALO! Models are currently only available in white.
The ambush of the low-end market by the ALO Lao Smartphone will likely present quite a challenge to competitors in Laos, with the market traditionally ruled by Chinese brands Oppo and Vivo.
Like its direct competitors, ALO! Phones are manufactured in China, however its products are produced specifically for the Lao market. With Microsoft overseeing upgrades and software, it is likely that ALO will become the number one consumer choice before too long.
The company has stated that its mission is to provide quality, affordable electronic devices for the Lao market, with a focus upon the education sector, and hopes to expand further into ASEAN in the coming years.