World Trade Center Fire Caused by Welding Accident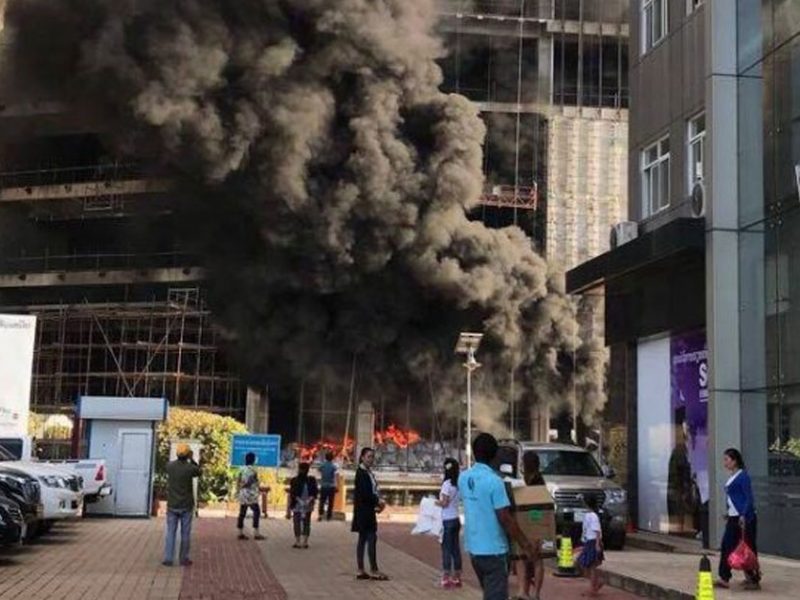 A fire that broke out at the construction site of the World Trade Center in Nongchanh Village, Vientiane Capital, was caused by a welding accident, according to local news sources.
The incident occurred on the afternoon of 3 December, causing widespread panic as shoppers at the nearby Vientiane Center mall fled the scene. Smoke billowed from the fire at an alarming rate, although firefighters were quickly able to extinguish the flames.
Mr Chanthaboun Keomanivong, Head of the Vientiane Capital Fire Brigade said, "the incident occurred at 16:30 on 3 December."
"The fire was caused by a welder who allowed sparks to light nearby plastic pipes on fire. The fire began to spread, however the fire brigade was alerted and sent three fire trucks to the scene. The fire was extinguished within 15 minutes. Luckily, nobody was injured or killed."
Source: Lao Post