As many parts of the world prepare to cope with large aging populations, sparsely populated Laos remains the youngest nation in Asia.
According to a report in the Jakarta Post, Asia will boast the oldest population in the world in coming decades, with Japan already topping the world's elderly population at 33.1 percent.
South Korea takes second place, with an aging population growing faster than any other nation. The aging population in South Korea is expected to increase from 18.5 percent to 31.4 percent by 2030, and the country now has more older people than younger people for the first time.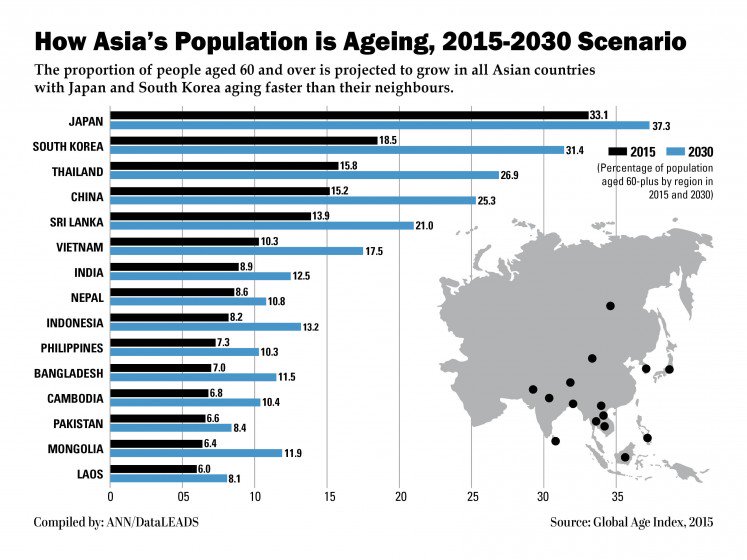 Laos' neighbor Thailand is the third most rapidly aging country in Asia. The Land of Smiles is set to see population growth of 26.9 percent, with one quarter of the population being a senior citizen by 2030.
China's population will shrink as ripples of the nation's one-child policy take effect, while Sri Lanka and Vietnam are set to see growth in their aging populations.
Meanwhile, India has a relatively young population, with only 8.9 percent of the population being older.
Laos, however, will remain the youngest nation in Asia, expected to have just 8.1 percent of the population aged 60 and over by 2030.
Source: Jakarta Post
Image: DataLEADS/ANN/Infographics