In a surprise revelation, Prime Minister Sisoulith told the members of the National Assembly last week that despite the government's enormous efforts, Laos will not be able to graduate from its Least Developed Country (LDC) status by 2020, a goal that has been one of the nation's priorities since 2001.
In response to the pressing concerns of the 5th Ordinary Session of the National Assembly on the topic of poverty eradication, Prime Minister Sisoulith said, "Laos has engaged on a path of development for 43 years. Since 2001, the Party and Government have tried their best to implement a national development plan with the goal of graduating the country from Least Developed Country status, an economic classification given to Laos by the United Nations based on three criteria. And for the first time since then, United Nations representatives have come to perform inspections and have concluded that Laos will not be able to free itself from this classification by 2020 for a number of reasons."
LDCs are assessed using three criteria: the Human Asset Index (HAI) which assesses health and education targets, economic vulnerability, and gross national income (GNI) per capita.
Countries are required to meet at least two of the three criteria at two consecutive triennial reviews by the Committee for Development Policy to be considered for graduation.
The 2018 Laos review found that the country has met requirements for GNI per capita and the HAI. However, the Economic Vulnerability Index (EVI) has not passed the threshold.
Speaking at the biannual assembly session, the PM stated that Laos' GNI per capita of US$1,996 exceeded the graduation threshold of US$1,230 or above, while the HAI stood at 72.8, above the required threshold of 66.
The EVI, however, was 33.7, too close to the threshold of 32 or below.
The PM said that Laos must strive harder to meet the set criteria by creating a firm foundation in preparation for graduation.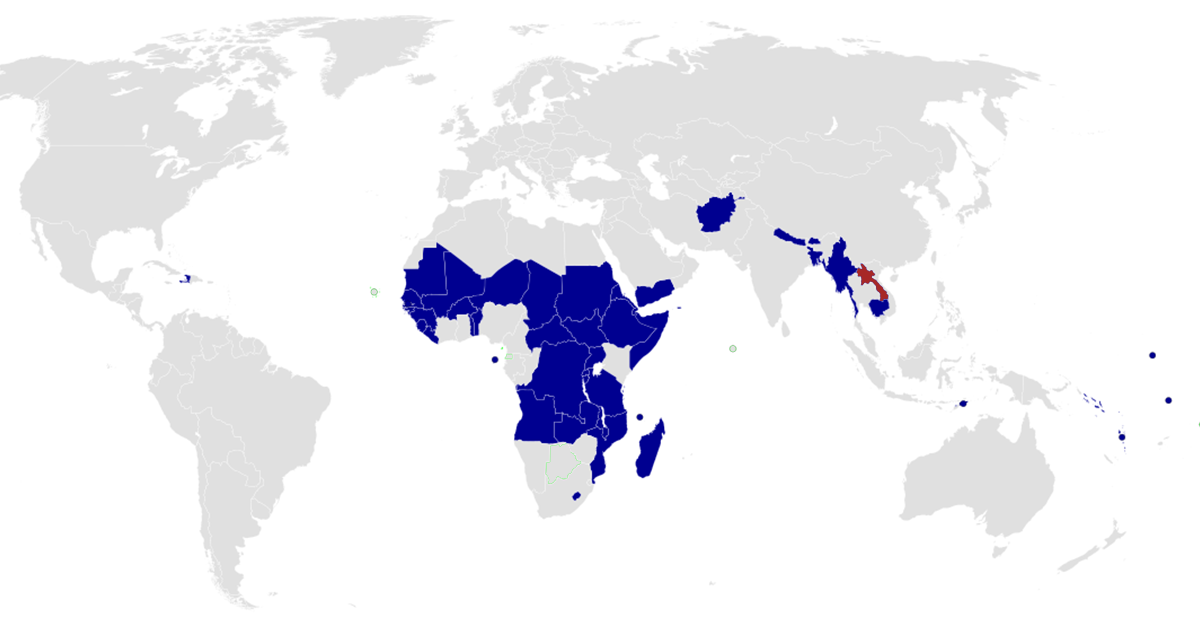 Less Aid if Laos Graduates from Least Developed Country Status
The policies toward Laos by various development partners could change if Laos graduates from Least Developed Country status, and economists have warned that Laos must prepare for changes in aid and loan policies.
Laos would lose some Official Development Assistance (ODA), loans, and cease to enjoy some preferential trade treatment.
ODA, including grants and low interest loans, equates to more than 10 percent of total investment.
However, Planning and Investment Deputy Minister Dr Kikeo Chanthabouly sees graduation in a more positive light, saying that if Laos receives the new status, it should be able to more easily secure loans, with the new classification enhancing the country's image and reputation.
He says that while Laos will receive less ODA, it will be able to take on more loans. Meanwhile, the World Bank has warned Laos that public debt has increased to levels that are no longer sustainable.
Public debt made up 70.5 percent of the country's Gross Domestic Product (GDP) last year, up from the 68.1 percent the year before.
Source: Vientiane Times, Lao Economic Daily