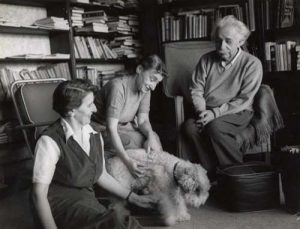 Hey smart ladies and gents! Animal lovers!! All friends of the fur in Laos!!!
Vimaan Suan Foundation and Crowne Plaza Vientiane jointly present FurBall 2018, a fundraiser for the Vimaan Suan Foundation's Sanctuary Building Fund that touches down in Vientiane on November 24, 2018.
Award-winning celebrities from Laos including Aluna Thavonsouk, Tot Lina, Ola, Sanonh Maniphonh will be joined by 2018 Pepsi Singing Contest Winner Kob to entertain supporters attending the gala dinner.
Vimaan Suan Foundation is the first foundation dedicated to improving the welfare of domestic animals/pets in Laos to be registered in the country.
Programmes supported by the Foundation include vaccination projects, school and youth education programmes, community service programmes, capacity building programmes and a sanctuary for senior and special-needs dog and cats.
Based on estimates, each ticket sold will help build about 1 square meter of a wall that is some 3m tall to that will help to protect the sanctuary's resident animals.
All proceeds raised will be earmarked for the First Phase of construction for the sanctuary which is located in Vientiane's Naxaythong district.
Exclusive partners for FurBall 2018 are BeerLao, Carlsberg, AEnoteca, BlueGrass Design Group, Sisane Artist and Rajah and Tann Asia.
Sponsors and supporters include Lao Tobacco Limited, Mercure Vientiane, Vientiane Dog Paradise, Yokohama Japanese Restaurant, Hangout Restaurant, intown Restaurant, LV Imex, International Veterinary Centre, RDK Group, Tukata Vientiane Nursery, Super BBQ, Coco Bar, The Laotian Times, Soap4Life, Bounxouei Foundation, iVET, Saoban, Panyanivej Organic Farm, MyVet, Planet Internet, KPY, Terminal 8, Lao Lake House, Animal Doctors International with more being added as they are confirmed.
Tickets are $120 and are available at Crowne Plaza Vientiane (please ask for Rhandy), Vientiane Dog Paradise, Yokohama Japanese Restaurant, intown Restaurant, Hangout Restaurant, LV Imex, Bar the Way and directly from Vimaan Suan Foundation volunteers. Tables of 8 are available for $100 per person (total $800) if purchased before November 22, 2018. Credit card sales are available at HangOut Restaurant, intown Restaurant and LV Imex.