Bound for a liquor-infused finale of serpentine-inspired, aphrodisian fantasies (fallacies?), the disruption of a criminal smuggling racket in Thailand's Mukdahan Province has led to a lucky escape for more than 2,700 snakes all set to be smuggled cross-border bound for Laos and apparently some horny drinkers and all-too-hopeful Cassanovas beyond.  
The sizeable seizure of snakes worth about a million baht (US32,000 or 275 million Lao Kip) reportedly netted some 182 baskets containing 2,730 rat snakes and cobras headed to Laos from Thailand via a long tail boat.
The smuggling operation was intercepted as the illicit slithering cargo was about to be shipped across the river from Thailand into Laos.
Thailand's The Nation reported that checkpoint head Sathit Pisaisawat led the snake seizure effort that included his own officers plus those of Surasakmontree Military Camp's task force and the Navy's Mukdahan's Mekong Patrol Operation Command at 8.30pm on Sunday evening.
The seizure on Thailand's side of the shared border occurred at Ban Bang Sai Noi pier in Mukdahan's Wan Yai district.
The successful disruption reportedly followed a tip-off regarding the planned smuggling operation.
It was reported that from surveillance, some 3-4 persons were seen to be moving what appeared to be plastic baskets with closed lids from a pick-up truck onto the pier for transport by long-tail boat. The persons scattered upon the approach of authorities.
Some 15 live snakes were found inside a net sack in each basket.
These were seized as evidence as the search for those involved continues. Should they be caught, suspects should expect to be charged with having wildlife in their possession without permission and importing wildlife without permission under Thailand's Wild Animal Reservation and Protection Act 1992, it was reported.
In Laos, the snakes could be expected to be on-sold to Chinese intermediaries in order to make alcoholic beverages produced by infusing whole snakes in grain liquor.
The product is believed to be sold to those who believe it may cure what ails them (or their beloved).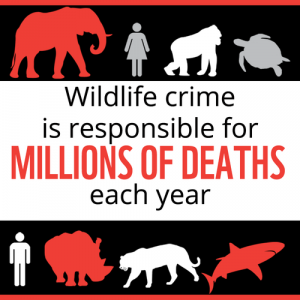 Frivolity aside, cross-border wildlife smuggling is a serious crime in the region, as Laotian Times reported in February 2018.
Those with information of such incidences are encouraged to report any suspicious activities to authorities.
Organizations like IUCN, WWF and WCS and more are also engaged on the issues and welcome reports of suspected crimes.
Those on Facebook can engage with the issue via the Campaign to Abolish the Illegal Wildlife Trade in Laos.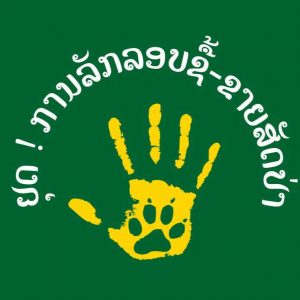 Every time you buy… Nature pays!