Laos has announced it will begin offering electronic visas (eVisa) to foreign tourists and travelers from June this year.
Establishment of the eVisa program will commence in mid-2019, according to a Lao Ministry of Foreign Affairs notice issued earlier this month dated March 11.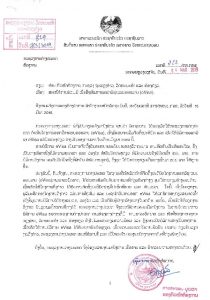 The move comes as the government takes steps to modernize and ensure visa procedures are faster and more convenient for tourist visa applicants, according to the notice.
It is also another means by which the government hopes to attract more tourism to the country.
The Ministry of Foreign Affairs consular office is working with all other ministries and departments to ensure the comprehensive and timely development of the eVisa program.
The eVisa program, it is hoped, will allow foreign visitors greater access to information and more convenience in visa processing, and will assist in making the country more widely known among tourists.
It comes as policymakers and the private sector seek to capitalize on the benefits of improved connectivity and widen the range of offerings to attract valuable tourism and travel-related income and investment.