International hotel and resort chain Hilton has announced its plan to open the company's first hotel chain in the Lao capital Vientiane, marking the latest move by several global hotel brands that are flocking to the landlocked country hoping to benefit from its rapidly growing tourism sector.
Hilton celebrated its ground-breaking ceremony on September 9 for the new DoubleTree by Hilton Vientiane with its partner TPD Company, a subsidiary of TK Group in Laos.
The 188-room hotel, which is slated to open in 2022, will be located near the Nam Phou Fountain, an iconic public square in the heart of the town center.
Increasing interest from global hotel brands
Hilton is not alone in its foray into Laos. In recent years, the country has witnessed increasing interest from global hotel and resort brands seeking new business opportunities in Laos, one of the fastest-growing economies in Southeast Asia.
Thailand's AVANI Hotels & Resorts, for instance, launched its first hotel in the historic town of Luang Prabang last year by rebranding an existing 53-room hotel.
AVANI currently operates 24 hotels and resorts in 15 countries, and Laos was one of the three latest countries that the brand expanded its business along with Australia and New Zealand.
InterContinental Hotels Group (IHG) made its debut in Laos by opening a Crowne Plaza in Vientiane to much fanfare in early 2017. The company then signed a management agreement with BIM Group in 2017 to develop the first Holiday Inn hotel in Vientiane.
The company said at that time that the 250-room hotel would begin its operations in 2019.
Separately, IHG has also laid out a plan to open the first InterContinental hotel in the country that is set to begin its operation in 2021. The hotel is expected to be equipped with more than 400 rooms.
Promising indicators
Hotel investment inroads by global brands are not a coincidence given the fact that the tourism sector plays a significant role in the Lao economy, and it is evident that the government is determined to nurture it further.
The Lao government last year launched the Visit Laos Year 2018 campaign to attract more tourists, followed by this year's bilateral Visit Laos-China Year 2019.
The country has upgraded and is to expand its airports and means of public transport while the improvement works for tourism-related facilities are underway in many provinces, including famous tourist destinations such as Vang Vieng.
The government expects that tourist arrivals will exceed 6 million by 2020 and generate income in excess of USD 993 million.
Accordingly, the growth of the tourism industry in Laos is expected to create more jobs and contribute to its economy, according to the latest report by the United Nations' World Travel and Tourism Council.
The report indicated that tourism has directly resulted in 114,000 jobs being created in Laos, and it is expected to rise to 121,000 jobs in 2028, which will represent about 3 percent of total employment.
Tourism and related services, as a while, have generated more than 385,000 jobs in Laos, helping to improve per-capita income for people in the country, the report added.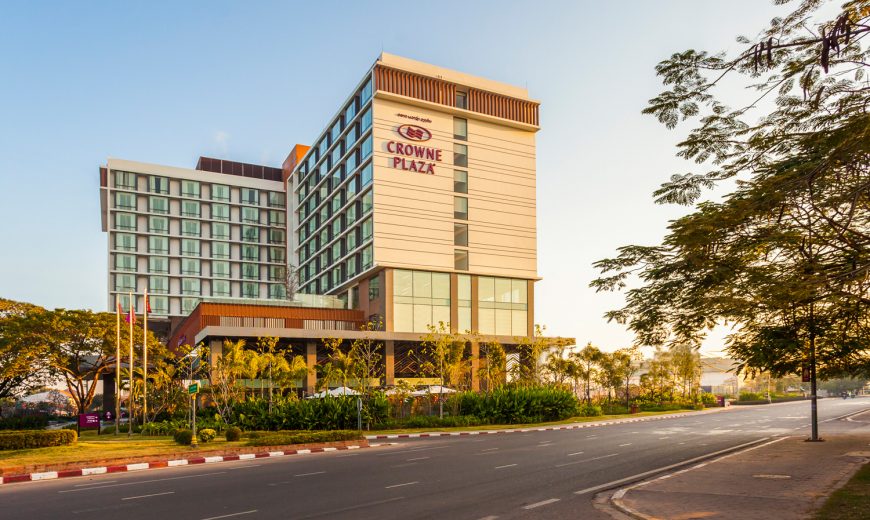 Fierce competition
The increasing number of players means rising competition, and it is doubtless among the factors driving demand affecting considerations on the viability of the business in the country.
Mercure Vientiane is believed to be among the latest that faced such a challenge.
The Vientiane branch of the international hotel chain ceased its operations on March 1, for reasons that were not disclosed.
The 172-room hotel used to operate under an Accor Novotel brand franchise back in 1993 and continued under the Mercure banner until its closure.
Vientiane already has more than 300 hotels and guesthouses, but the arrival of the 200-room Crowne Plaza is believed to have put other top-end hotels, such as Mercure Vientiane, under pressure.
Mercure Vientiane's proximity to the larger and newer Crowne Plaza Hotel by IHG was pointed out as one of the possible factors to contribute to the hotel's decision to close.
According to the Laotian Times's estimation, there are currently about 20 hotels across Laos that are either managed or invested by international hotel brands.