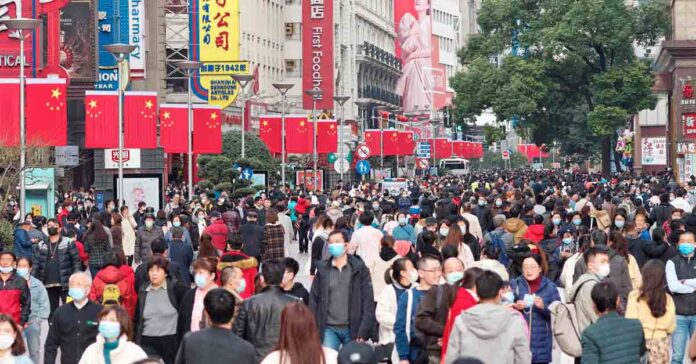 China's gross domestic product (GDP) expanded by only 3% in 2022, one of its lowest annual outcomes in decades.
The country's GDP hit 121.0207 yuan (US 17.95 trillion) according to data posted by the country's National Bureau of Statistics on Tuesday.
The country's GDP results fell short of Beijing's modest official growth objective of 5.5%, lower than the targets of many years.
The country is expected to recover this year after reopening to the world, however, Tuesday's data highlights the scale of the challenge faced by Laos' northern neighbor.
But positive signs have shown that sectors ranging from tourism to services and catering are returning to pre-pandemic levels, according to Chinese state media, indicating that the economy of 1.4 billion people is headed for a fast recovery.
"China is confident of achieving an overall recovery and improvement in its economic performance in 2023, with a better foundation and more advantages shoring up growth," Zhao Chenxin, Deputy Director of China's National Development and Reform Commission, told Xinhua.
Service-related consumption has already rebounded, with observers reporting long queues at restaurants, busy cinemas, and subway lines packed with commuters.
At the same time, restrictions lifted on travel have reignited the Chinese people's enthusiasm for tourism, with countries around the world preparing for an influx of Chinese tourists as the Lunar New Year approaches.
Laos has begun preparations for the arrival of Chinese visitors, with an emergency public-private dialogue meeting led by tourism experts held yesterday to help the country move forward with its China tourism plan.
Many have raised concerns that Laos could be caught unawares amid a massive influx of Chinese tourists as the country faces a severe labor shortage and problematic infrastructure.